ICECREAM and burgeoning LA-based surf and arts collective, Black Sand Surf, have aligned on a special project that highlights the collective's mission to be the change that we want to see in the water through merging creativity with activity, and moving towards a multi-cultural and harmonious future of surf.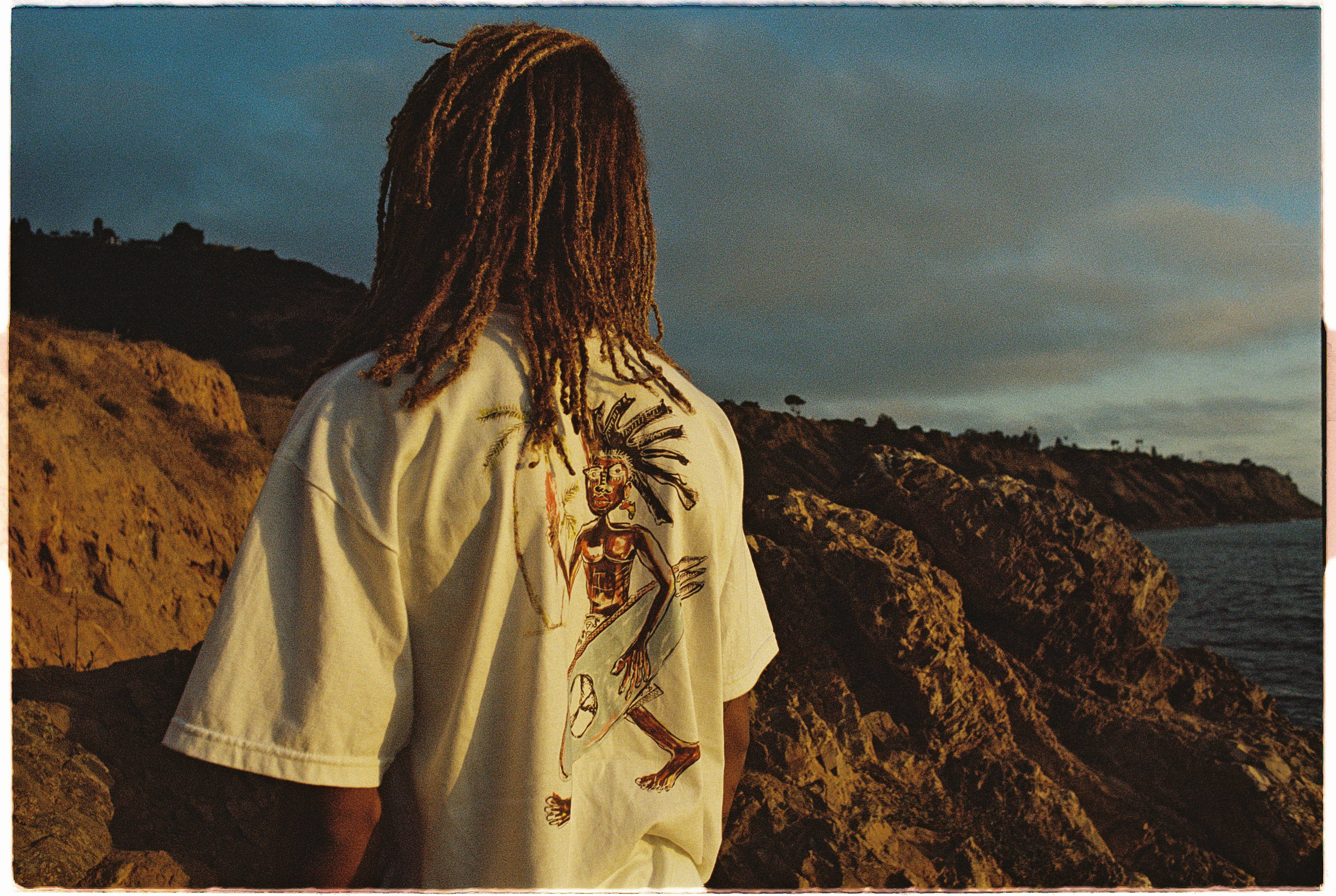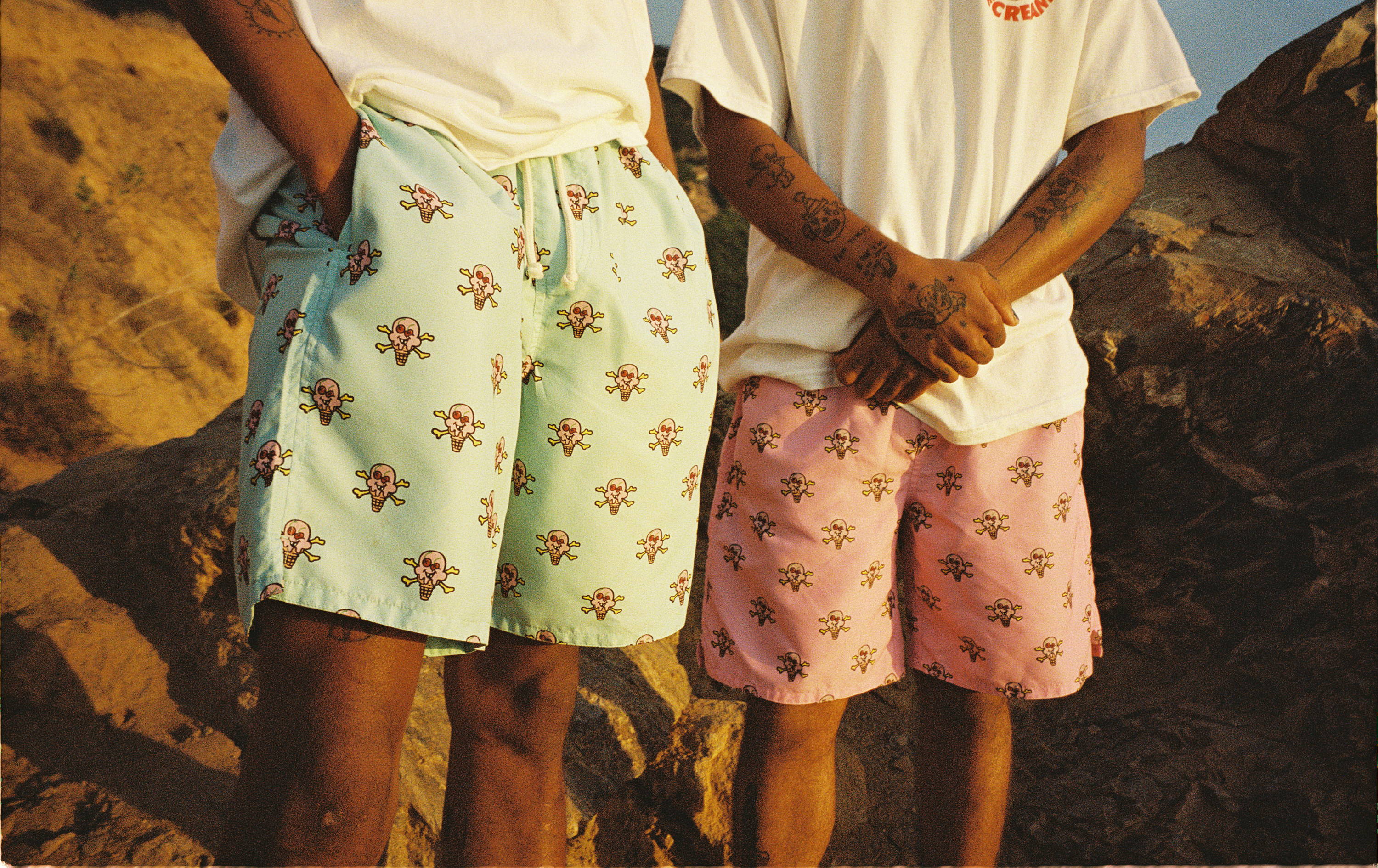 In the same vein of ICECREAM's brand values in community and diversity, Black Sand Surf aims to reset the tone of the surf community with love, community organizing, and positive messaging that promotes a more welcoming space to the Black and brown people who did not experience the privilege to have been exposed to the sport of surf.
After experiencing a negative encounter one day—being called the N* word while surfing at a beach where he's been picking up the sport— BRICK, the co-founder of BSS, teamed up with his friend Gage to start the community-driven collective. Along with a few friends, so far, the group has hosted a number of meet-ups—inviting the curious who have never surfed before to those who have had the privilege to surf without bias.
"I'm an artist first, but surfing has changed the way I live my life,'' BRICK, co-founder of Black Sand Surf, told us. "When I surf, I feel closer to God...and I wish that every human on Earth could have the opportunity to experience it in that way..."
"...Unfortunately, there have been systemic barriers of entry for people that look like us and social barriers of entry that still exist. Black Sand is our way of hopping over those barriers and reclaiming a space that was rightfully always ours to share".
"Our existence is resistance."
-BRICK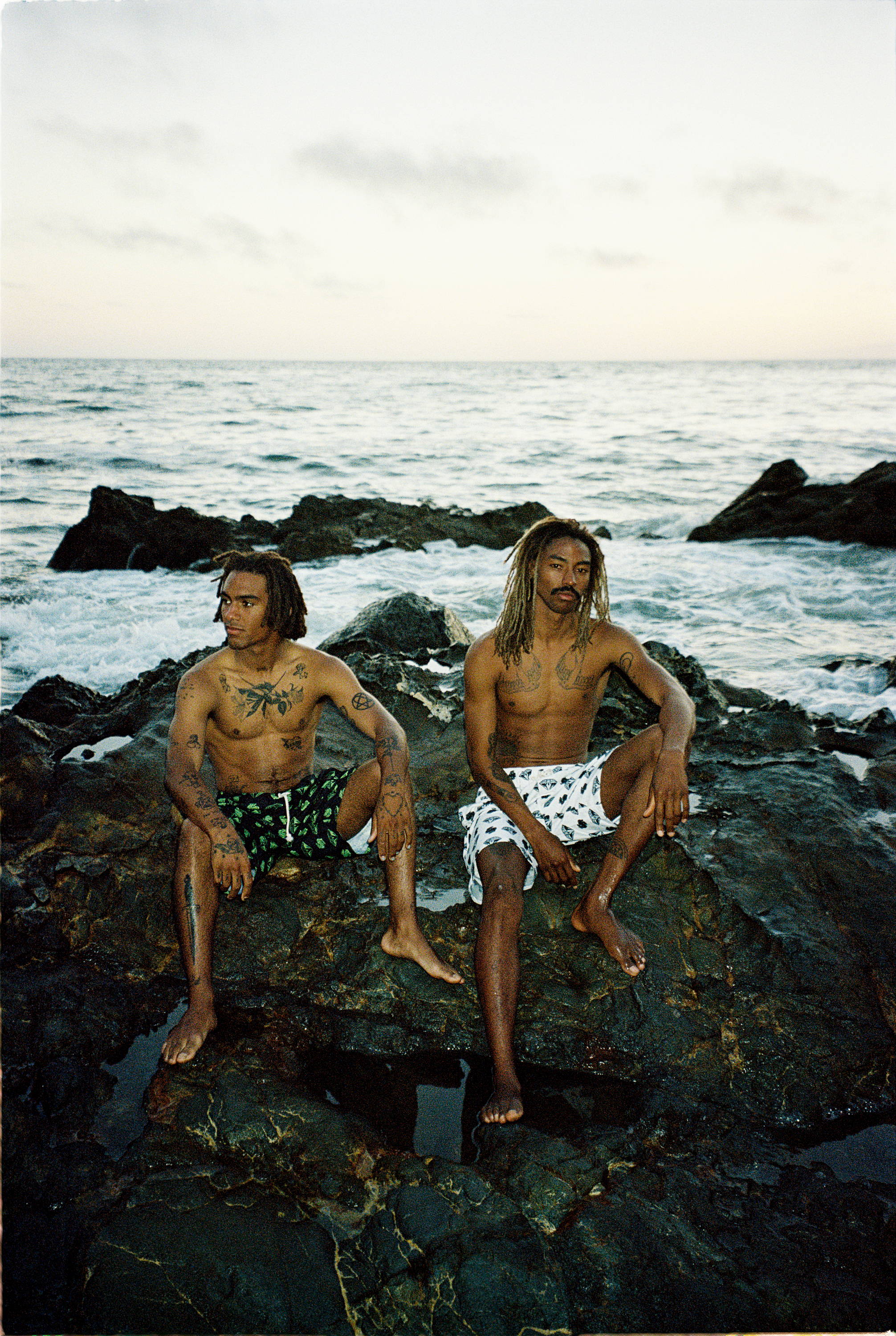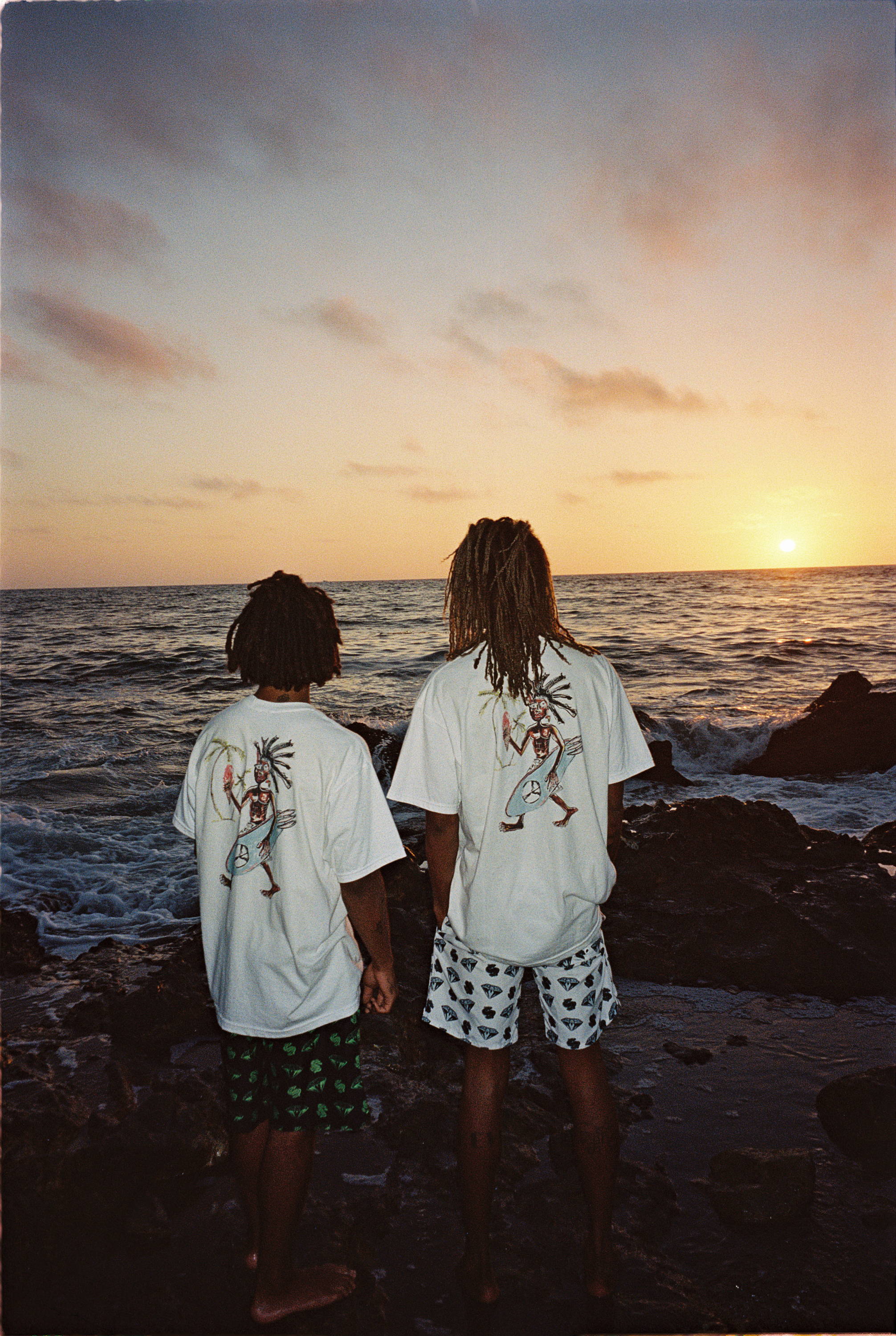 For genuine arts and surf fans, we tapped Alain Gakwaya—a Rwanda-native visual artist to design the capsule tee and to customize a one-of-one surfboard with his signature Rwandan-inspired artwork. The surfboard was shaped by hand by Andy Williams of Stranded Tiki Surfboards—a surfboard shaper of color based in Galveston, Texas. @strandedtikisurfboards
The mission-inspired project will include Billionaire Boys Club and ICECREAM swim shorts in two colorways for each brand, towels, and of course, the limited edition "Set the Tone" t-shirt.
The t-shirt will be made available for pre-order on bbcicecream.com for 48hrs only with $30 from each t-shirt sale being used by Black Sand Surf to support their initiatives. One lucky customer will also win the 1-of-1 customized Alain Gakwaya surfboard. @alain.boris