It is especially easy to get overwhelmed with news about our global environment and climate. Oftentimes, we downplay our smaller individual contributions, when in reality, the more people that take small steps in their personal efforts to become sustainable, the more we will witness changes slowly being made. Luckily, there are some amazing organizations and people that dedicate their work to sustainability and provide us with ways in which we can do better.
Enter Green Matters Co.—a professional fabric dyeing studio that uses rainwater and plants to create its goods.
In anticipation of Earth Day, we reserved a batch of our Bee Line long sleeve tees that were originally released in November 2020, for a special project with the natural dye studio located less than 3 hours from our warehouse, allowing us to cut back on long-distance shipping carbon emissions.
For our special project, Green Matters worked with avocado pits sourced from local restaurants and catering venues. Once they arrive to the studio, they are cleaned, dried and stored until they are ready to be used. Boiling the pits with rainwater collected on the studio's rooftop then allows color to be extracted for the dye process. And to complete the sustainable journey, the avocado seeds are properly composted after color has been extracted and used for their on-site farm.
---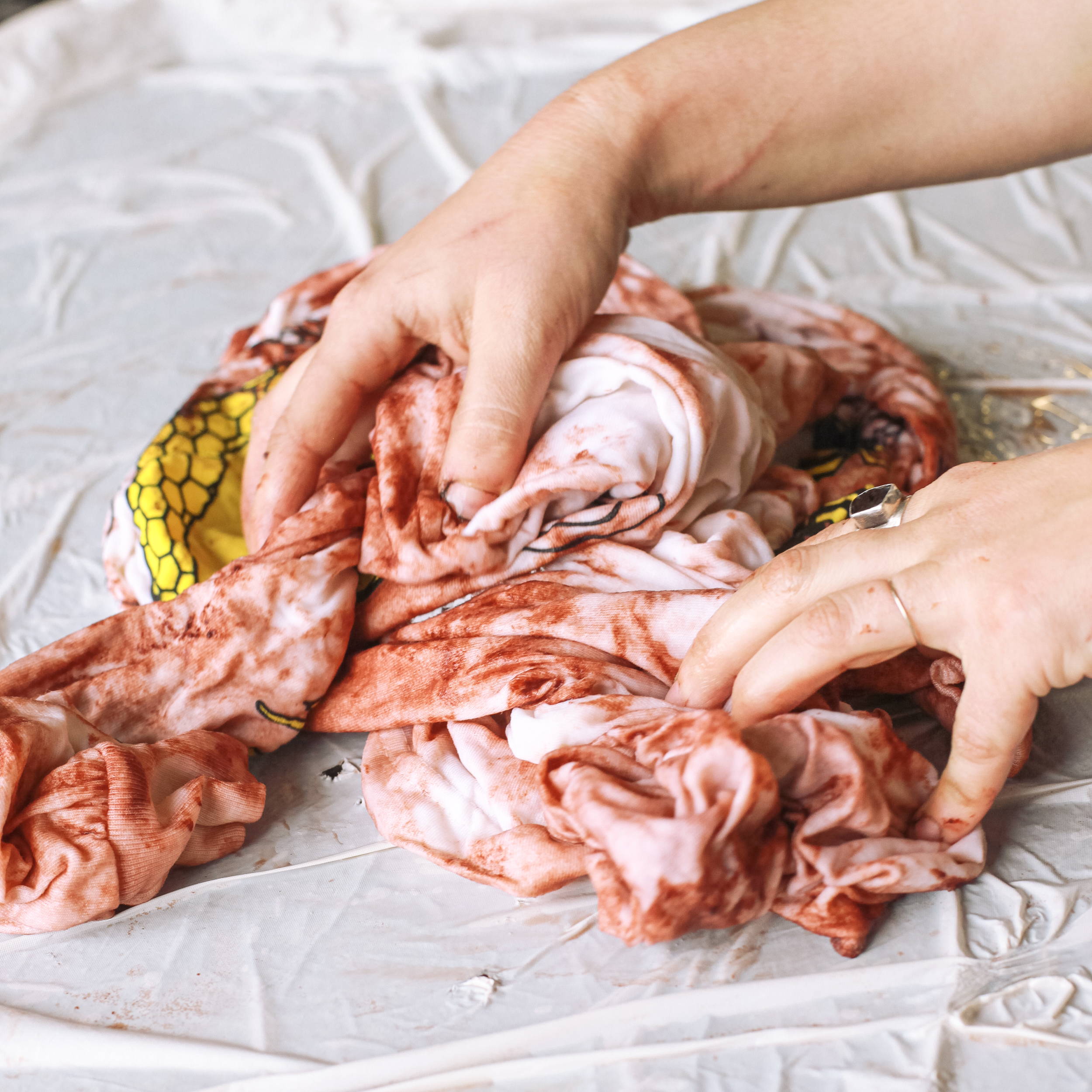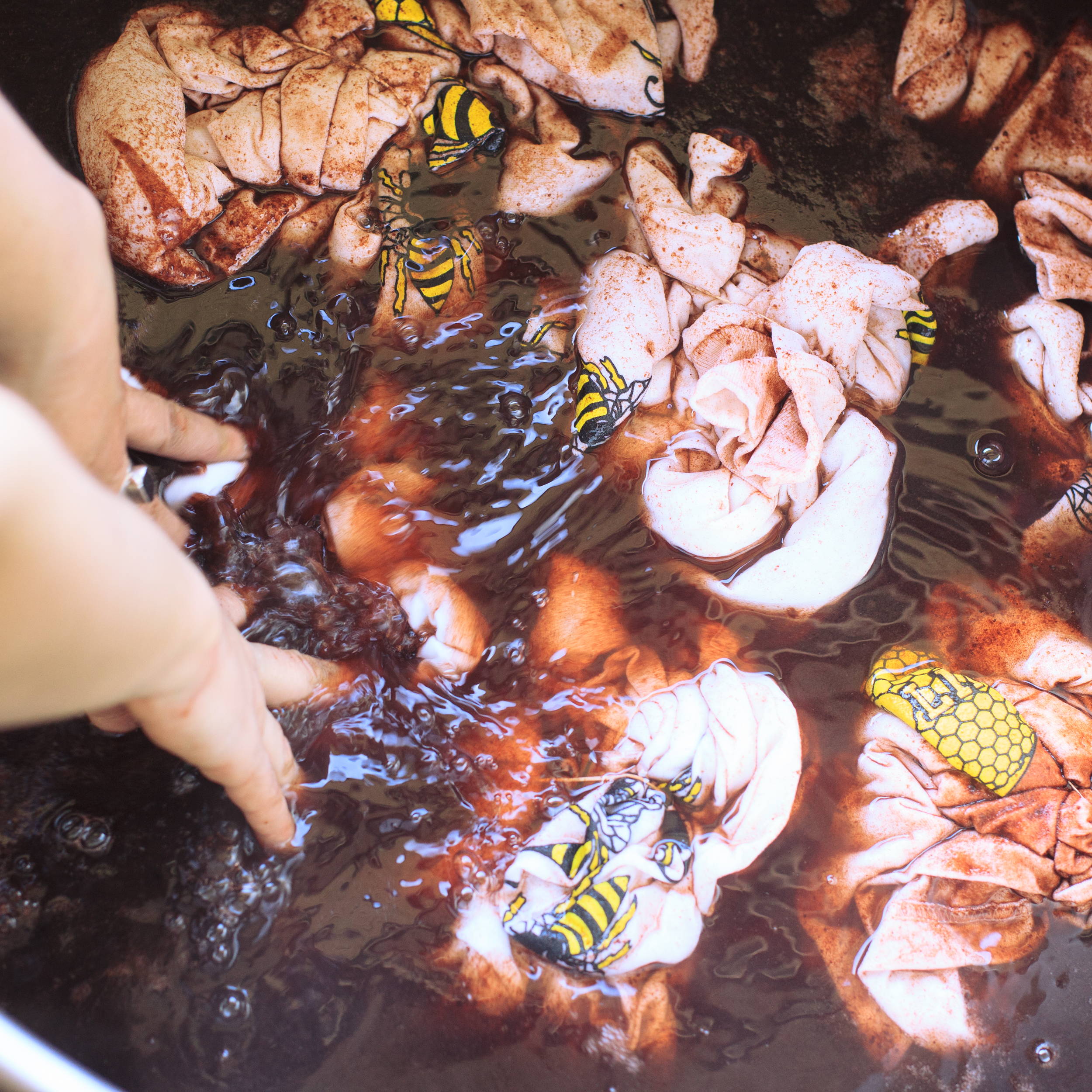 Each t-shirt was hand-dyed, causing special variations in color and creating a capsule of individually unique tees.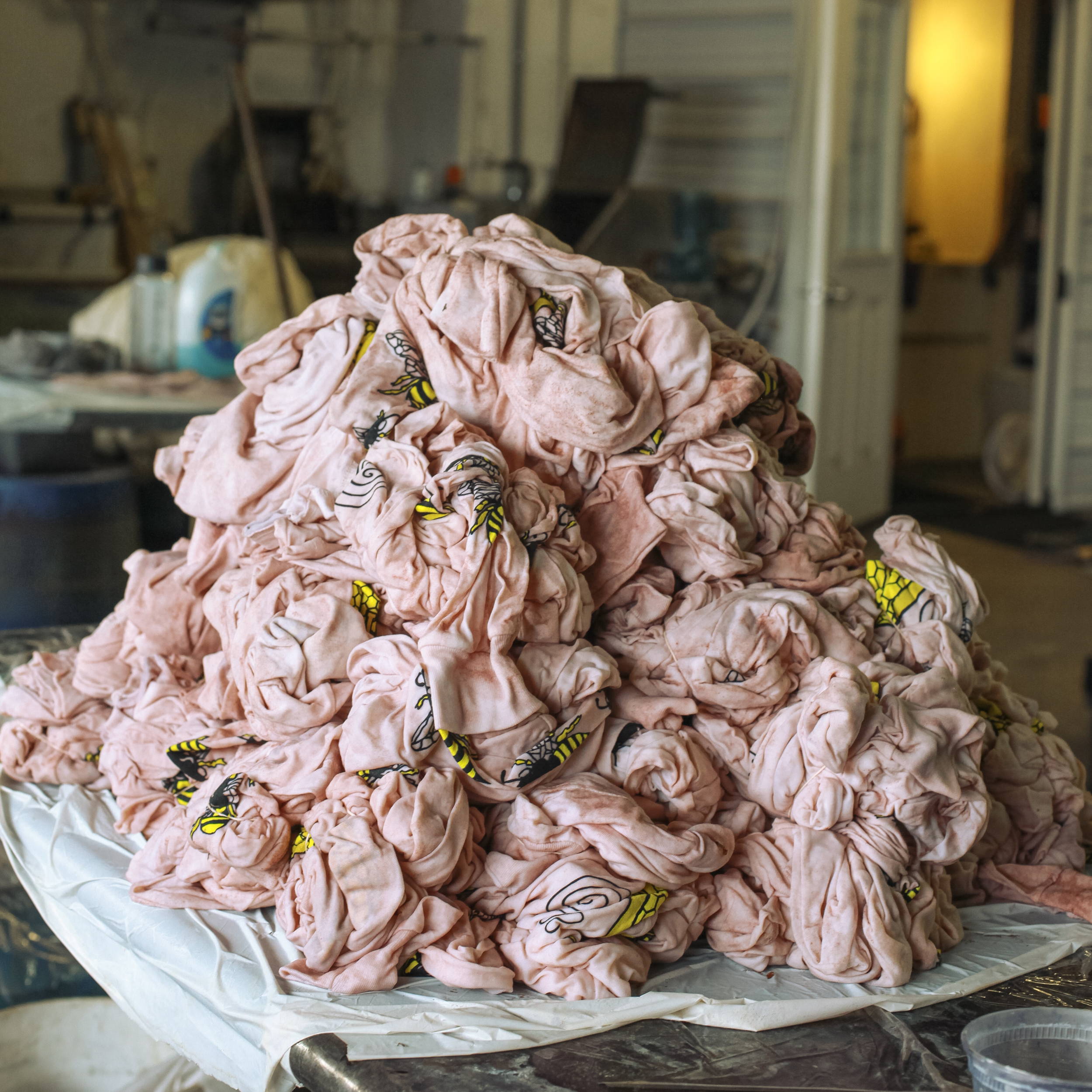 ---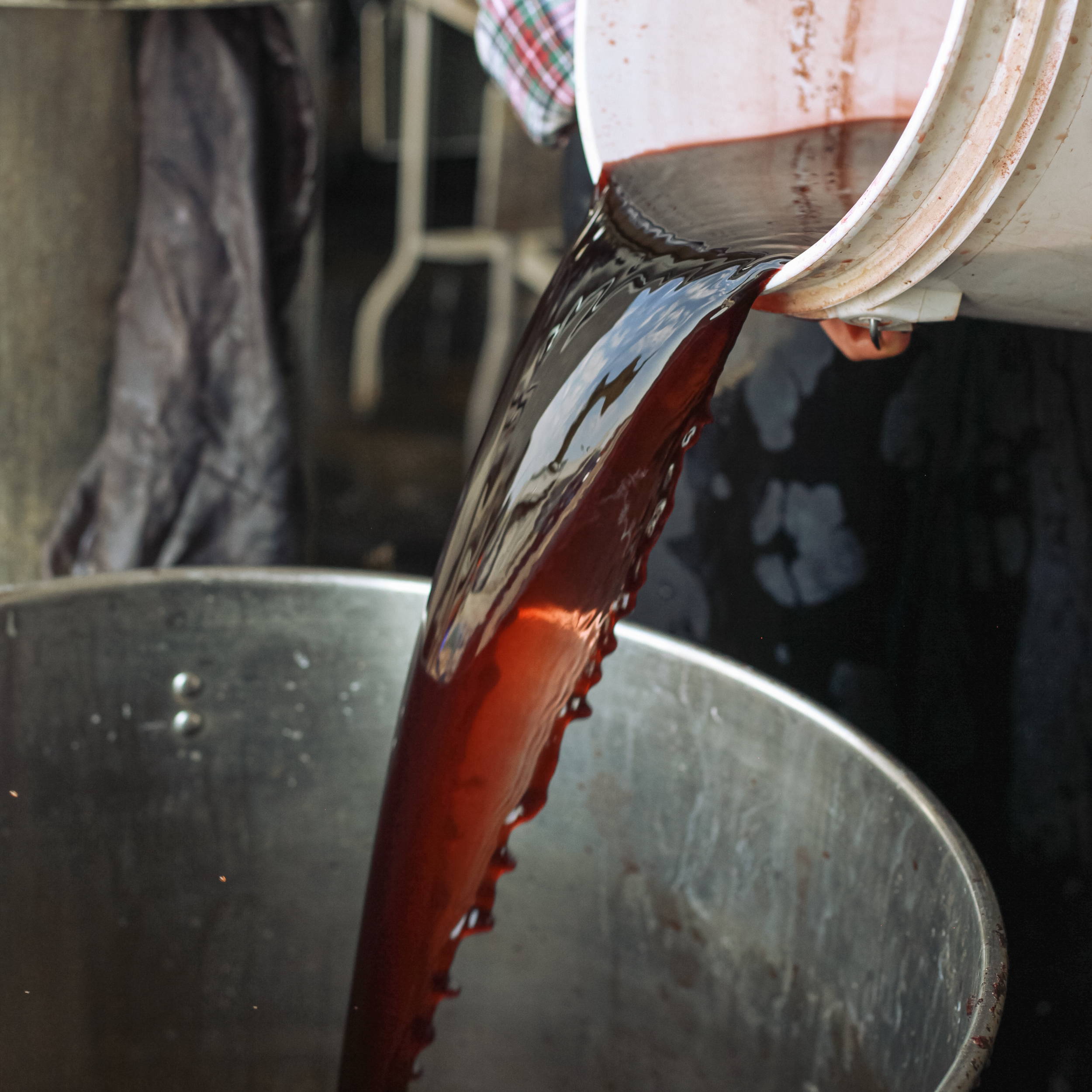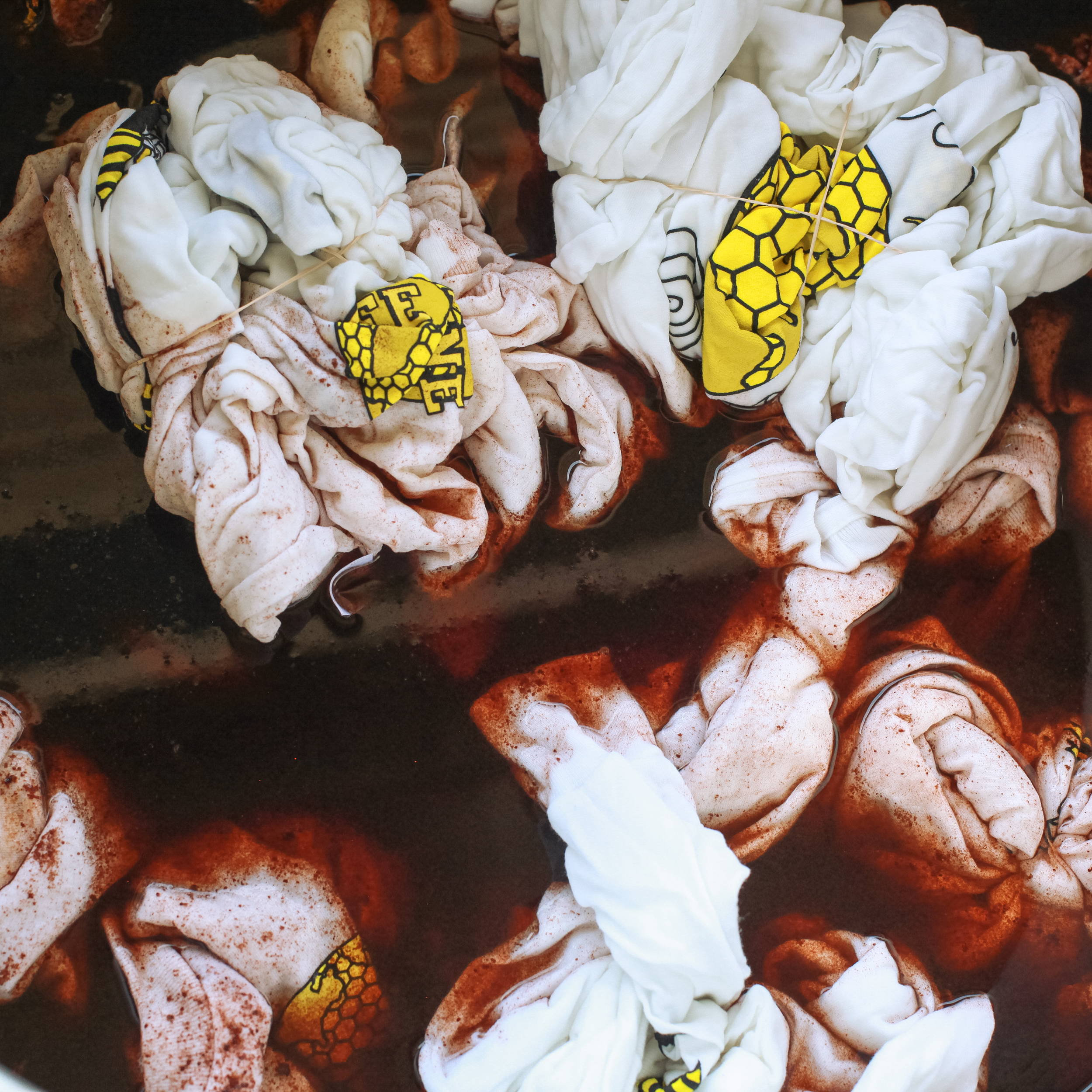 ---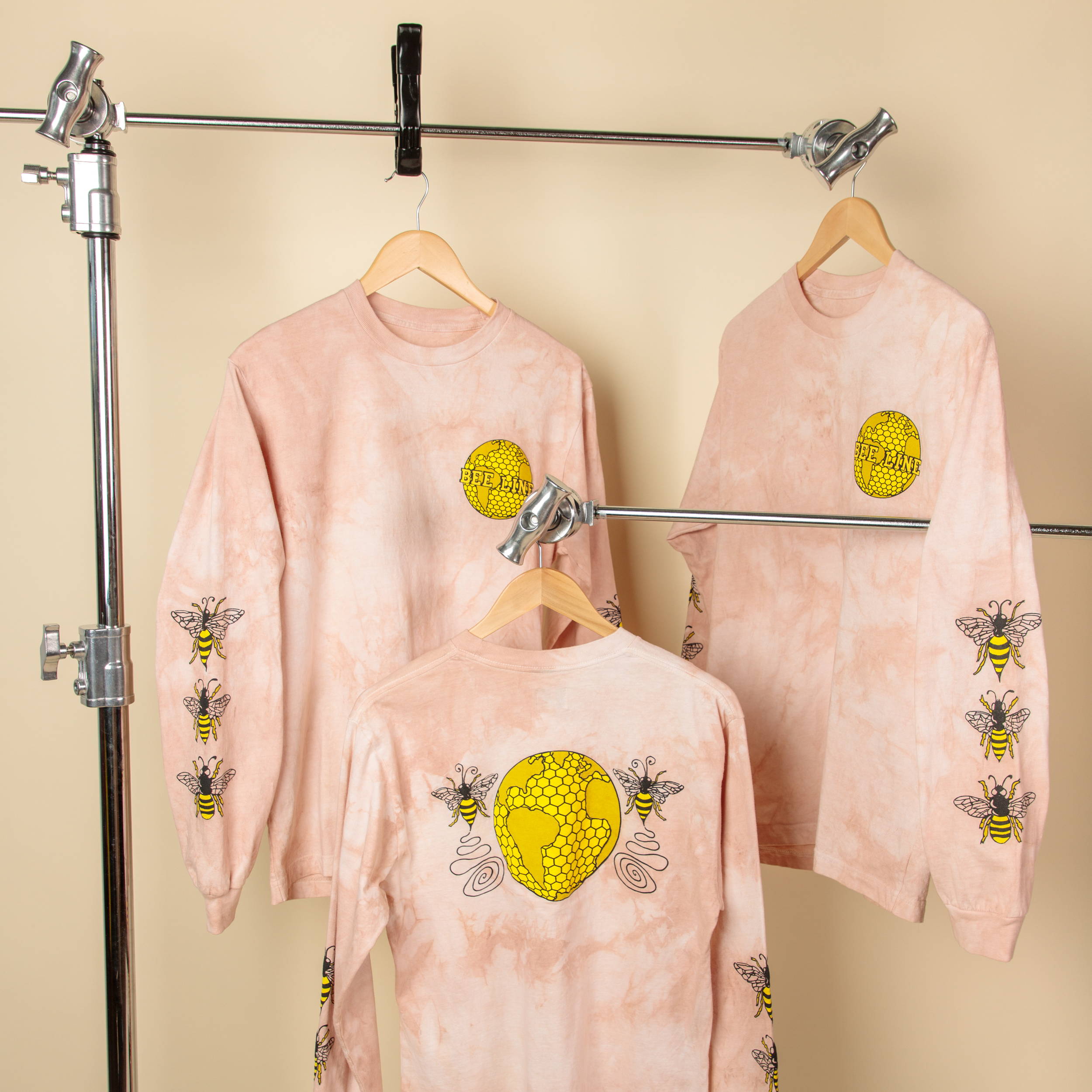 Your purchase of a naturally dyed Earth Day Bee Line t-shirt will help us donate to the environmental organization, One Tree Planted, to plant trees in the Appalachian region and help maintain and increase the bee population in the area.
The Earth Day Bee Line long sleeve tees will be available exclusively on bbcicecream.com on April 22nd at 12pm ET.
One Tree Planted is a 501(c)(3) nonprofit on a mission to make it simple for anyone to help the environment by planting trees.Their projects span the globe and are done in partnership with local communities and knowledgeable experts to create an impact for nature, people, and wildlife.

---
Environmental nonprofit group, The Bee Conservancy, is handing out hundreds of free native bees across the U.S. and Canada to community-focused organizations that support food growth, education, and ecological conservation. All bee homes were manufactured sustainably by Brooklyn Woods. Brooklyn Woods is an organization that teachers unemployed and low-income New Yorkers woodworking and fabrication skills.
Along with their donation, The Bee Conservancy aims to educate people on the small changes they can make in their life that stop the decline of bees overall.