03.10.23 | Billionaire Girls Club International Women's Month Capsule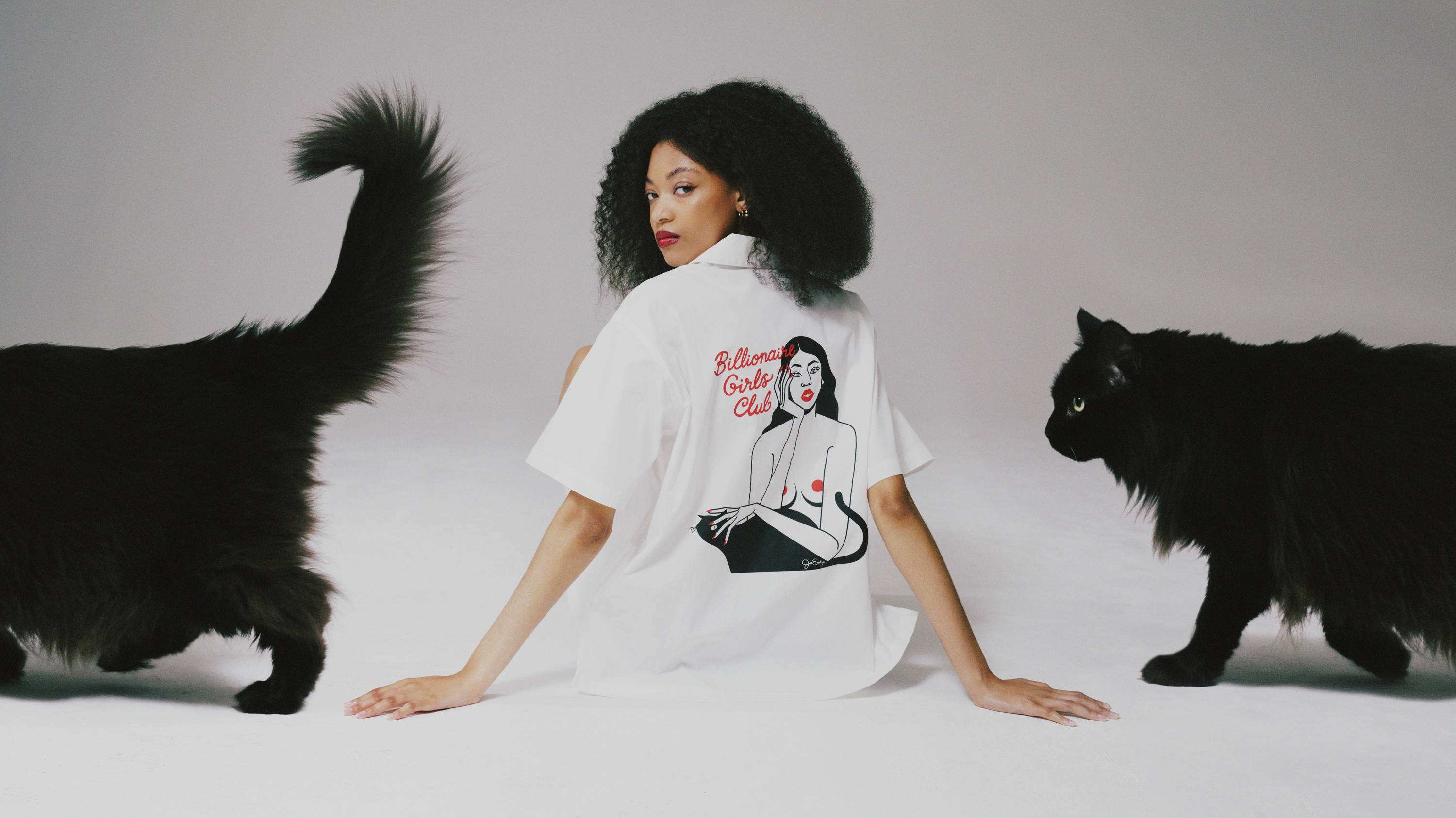 ---
BILLIONAIRE GIRLS CLUB PRESENTS
THE INTERNATIONAL WOMEN'S MONTH CAPSULE
DROPPING 3.10.23
---
Billionaire Girls Club celebrates International Women's Month with a capsule collection designed by artist and second-time collaborative partner, Jillian Evelyn and in-house creative director, Pan Jin.
The capsule features artwork by Evelyn that celebrates women and highlights the essence of springtime.
The Billionaire Girls Club Women's Month 2023 Capsule includes a cut-and-sew bowling shirt featuring a chain stitch embroidered logo on the front chest and screen-printed artwork on the back; shorts with chain stitch embroidered logo on the front leg; and two screen-printed t-shirts featuring more of Jillian Evelyn's work.
The lightweight capsule is designed for layering until warmer temperatures arrive and allows for freestyling throughout the summer.
Billionaire Girls Club will be celebrating Women's Month with three special experiences in NYC, Miami, and Atlanta:
See below for NYC event details. RSVP required.
---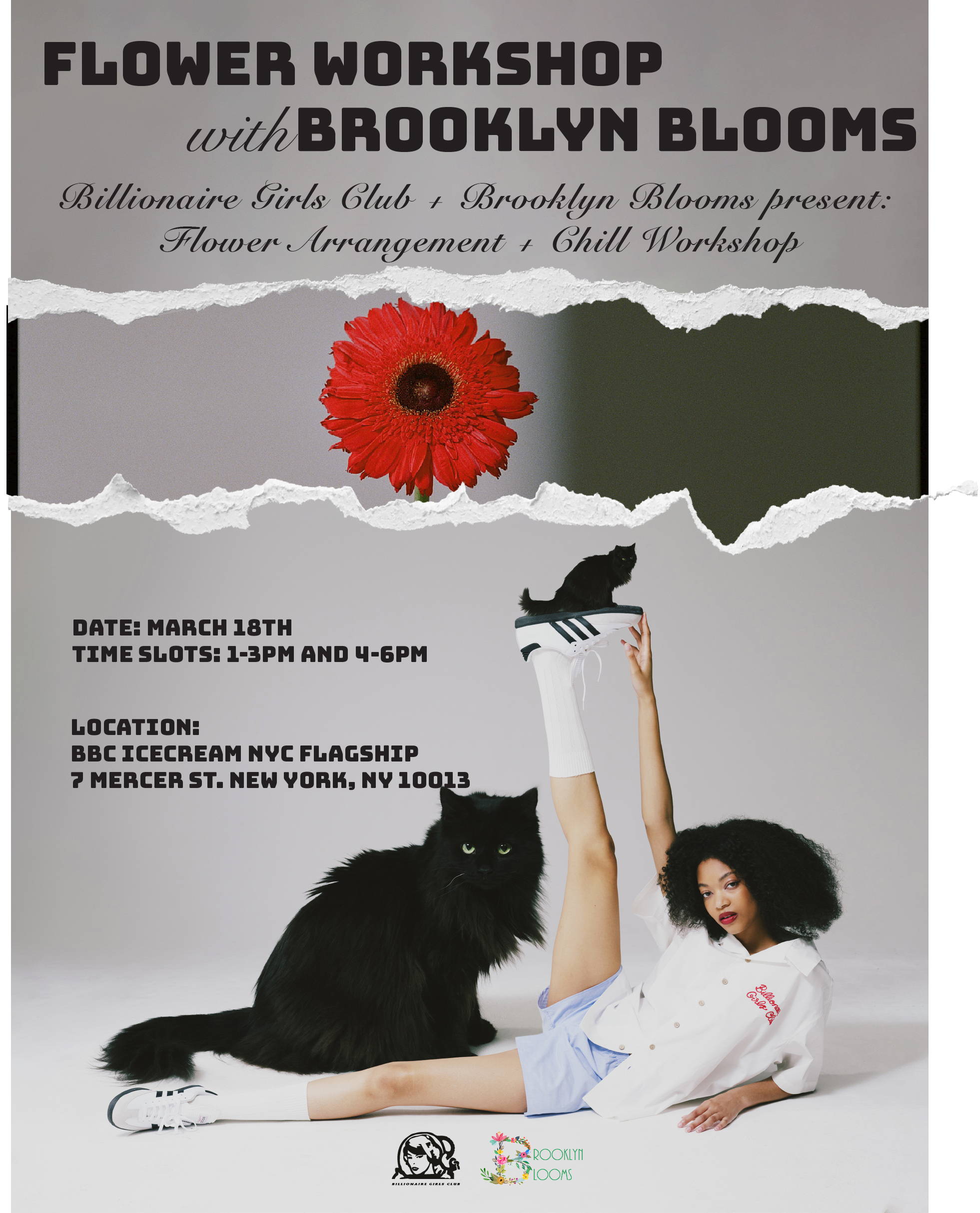 ---