ICECREAM and Huf join forces in celebration of Huf's 20th anniversary with a comprehensive skate-inspired capsule collection. At the intersection of style and skateboarding, the two brands have a long history that spans back to the early 2000s, when ICECREAM was sold at the original Huf Sutter Street shop in San Francisco, California —one of the very first accounts to bet big on Pharrell's vision for a diverse skate lifestyle brand. Today, both Huf and ICECREAM have grown with the skateboarding community across the nation and globally.
The collection includes full-zip hoodies, classic hoodie, crewneck, tees, accessories, skate decks and a special edition rug
The Huf x ICECREAM capsule collection is now available at the BBC ICECREAM US Flagships and website, and via Huf channels on September 22, 2022.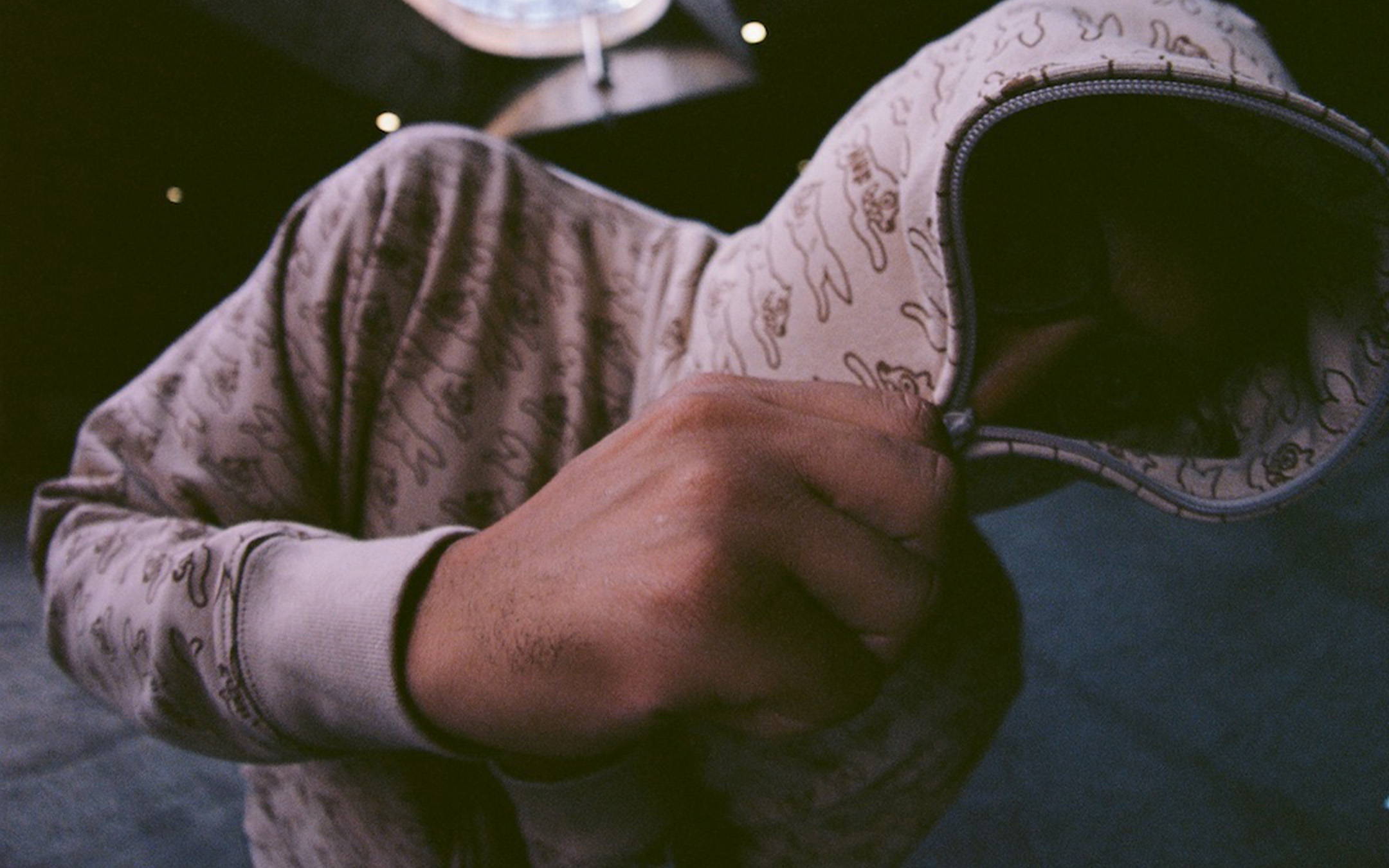 Keith Hufnagel, and Pharrell Williams are pioneers. The way huf really connected the dots from grimey NY/SF street skating to sneaker culture, art world, and early generations of streetwear, is very similar to the way Pharrell brought skate to a broader community to popular culture music, and higher end fashion. In eras that those transitions were not easy to make. As much cross pollination as each community had with one another this was a time period with each culture was still very protective of its core entities. I saw that from all these different lenses. Working in sneaker boutiques, wanting them to carry huf. Being in skateshops that werent in entirely acceptive of sneaker collectors or big artists like P at first. Huf, and P both understood how connected they all really were and navigated creating that vision cohesively. That makes total sense as to why Huf was one of the very first BBC/Ice Cream accounts. They helped cater and build to that audience in SF that was so much of all of it. A sneakerhead, a skate rat, wanted to get fly and were bright full zip shit at the same time. That was where I was at at that point which why HUF and BBC are so important to me. Important to the culture. Have stood the test of time in very trend driven markets and continue to be successful season after season. I remember filming for the ice cream video, and going to SF. Skating and shooting photos with Jaya Bonderov, ask Jaya if he could take me to the Huf store to see my old teammate, and very close friend John Igei who was working at the shop. Seeing Gonz shit. Air forces. Knowing that it was created by same guy whos real non fiction part I studied. Its special. I felt it in the clothes to the collab. From the socks which Huf made such a staple to the prints, the hoodies, colors. All of it.
-Jimmy Gorecki