Everything You Missed From The Joopiter x Billionaire Boys Club Pharrell Archive Display at the BBC20 Club Talk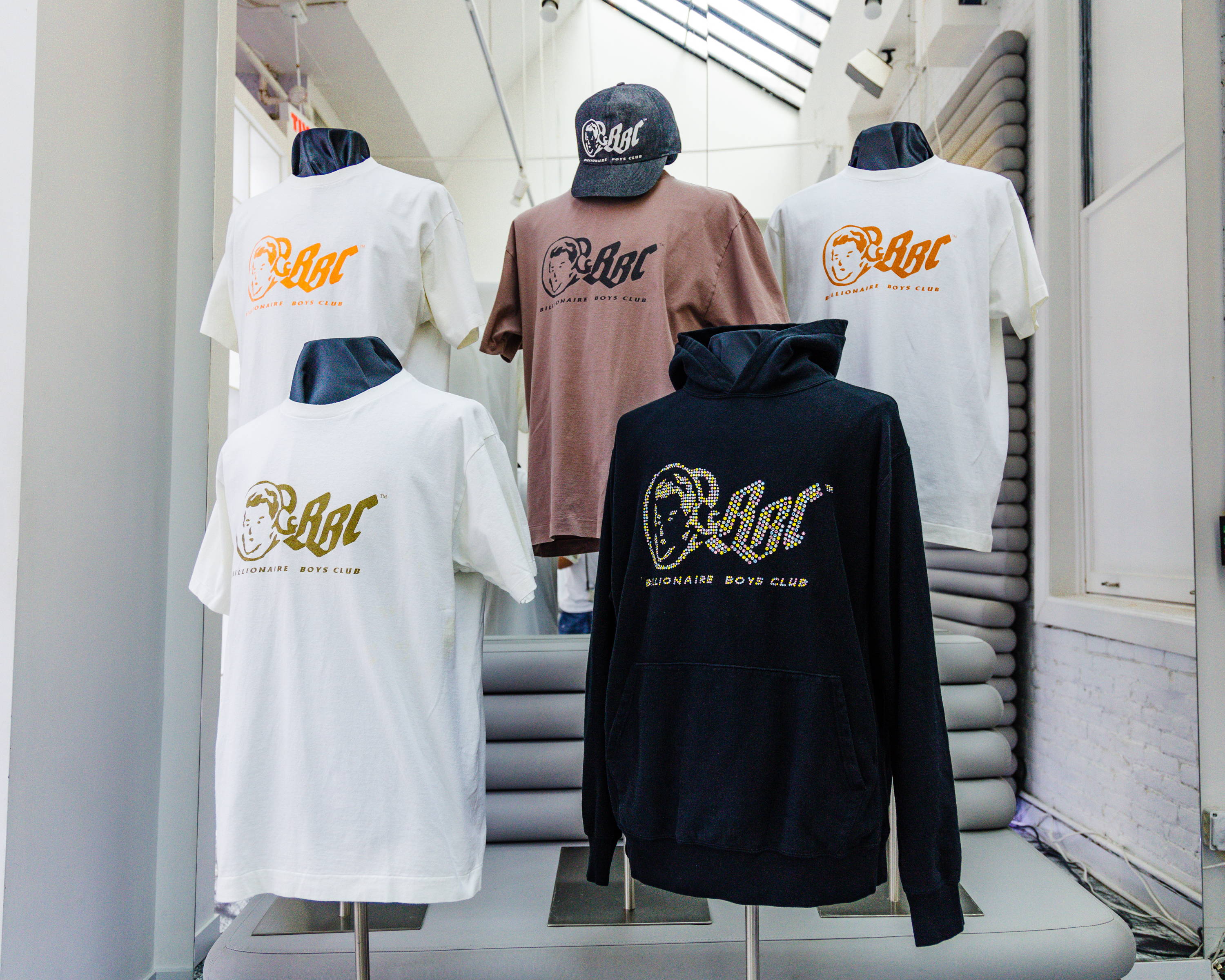 ---
A WALKTHROUGH TIME CAPSULE
PHARRELL'S ARCHIVED BILLIONAIRE BOYS CLUB PIECES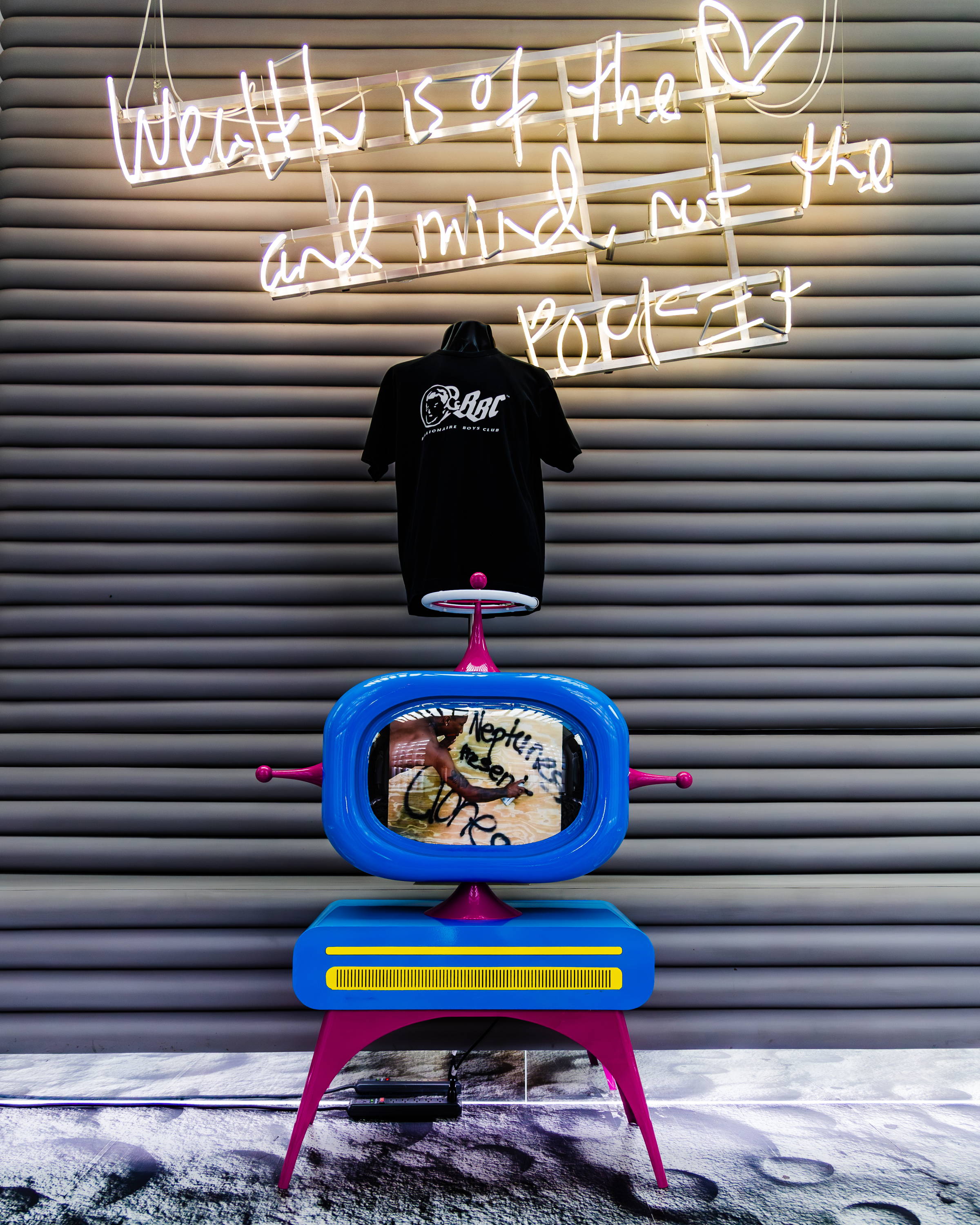 To celebrate the momentous occasion of its 20th anniversary, Billionaire Boys Club and ICECREAM invited the community to partake in the rich legacy they have built since the establishment of Billionaire Boys Club in 2003.
As part of the BB20 Anniversary Club Talk on Thursday, June 1st, attendees were treated to a captivating exhibition showcased across the NYC flagship store and showroom. The exhibition featured a remarkable display of 38 archived, iconic BBC ICECREAM pieces provided by JOOPITER that were worn by Pharrell Williams himself, representing pivotal cultural moments from the past two decades.
One of the standout exhibits was the original OG Billionaire Boys Club tee, famously featured in the debut of Billionaire Boys Club during Pharrell's iconic "Frontin" music video in 2003.
This piece, showcased on the left, served as a symbol of the brand's inception and its connection to Pharrell's influential artistic journey.
The archive display provided a rare glimpse into the evolution and impact of Billionaire Boys Club and ICECREAM, highlighting their contribution to popular culture and fashion over the years. It was a remarkable opportunity for the community to engage with the brand's history and witness firsthand the iconic moments that have shaped its enduring legacy.
SPECIAL EDITION BB20 PROGRAM COLLECTION
MODELED AFTER OG BILLIONAIRE BOYS CLUB MOMENTS
As part of this year's anniversary initiative, the display highlights the brand's commitment to delighting the audience with revived OG Billionaire Boys Club and ICECREAM designs, paying homage to its enduring legacy.
Keep an eye out for exciting announcements regarding special edition releases, offering unique and exclusive experiences and apparrel. Explore the legendary capsule pieces released thus far, providing a glimpse into the celebration of this milestone.
---
---
WHAT IS JOOPITER?
JOOPITER, founded by Pharrell Williams, is a global digital-first auction house and content platform that aims to provide a dynamic space for today's collectors, curators, and creators. Their mission is to pay homage to rare cultural artifacts, recognizing their historical significance and intrinsic value through meticulously curated auctions.
With a strong emphasis on both the objects themselves and the compelling narratives woven into their fabric, JOOPITER offers an auction experience that caters to both aspiring collectors and seasoned veterans. Their access to exclusive resources, including Pharrell Williams BBC ICECREAM archived pieces displayed at the BBC20 Anniversary Event, ensures that they can serve the needs of a diverse range of individuals with a passion for unique and rare items.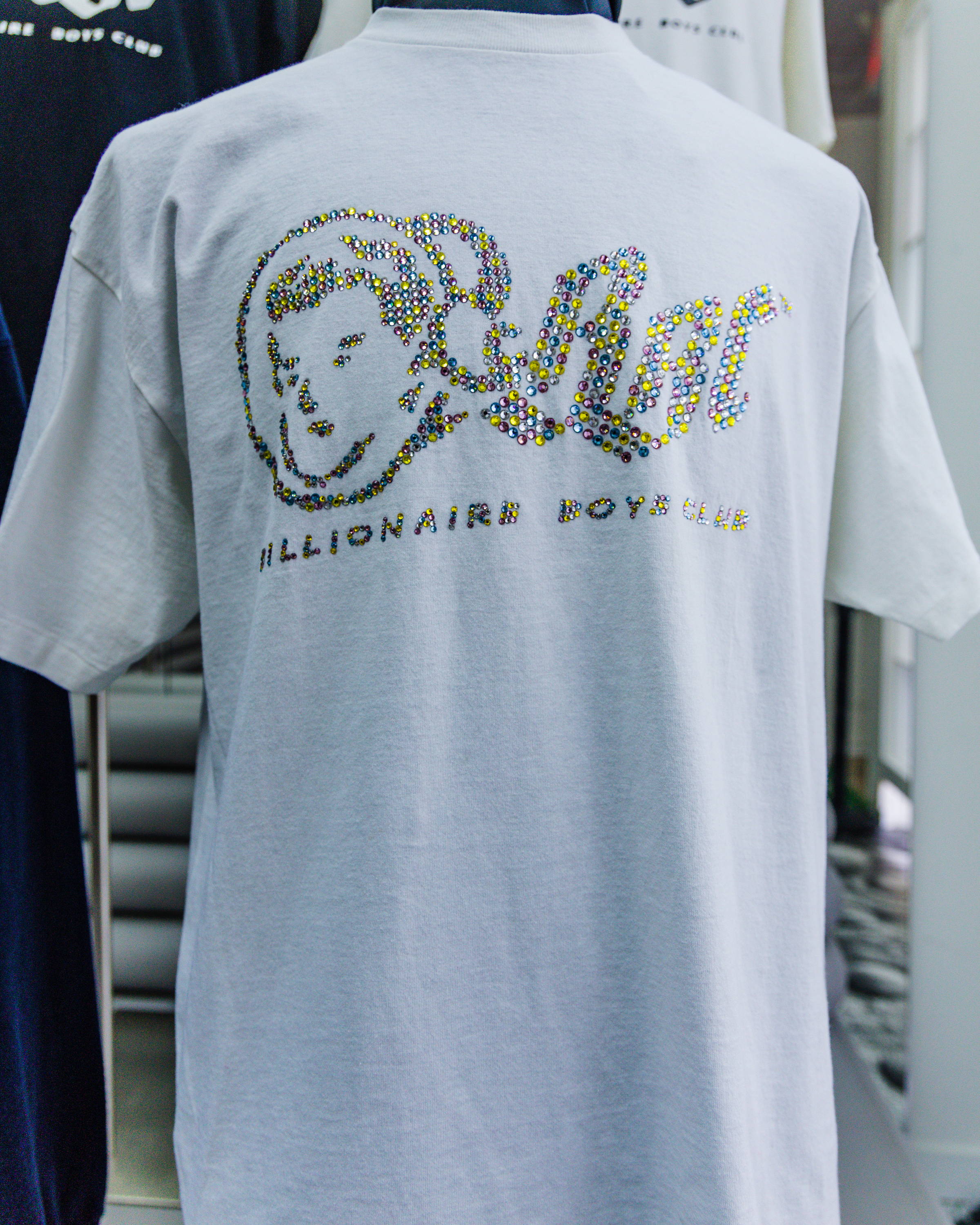 Serving as a thriving community and hub for commerce, JOOPITER invites everyone to immerse themselves in the exploration of cultural artifacts. They enrich the understanding and provenance of these treasures through original editorial content, archival imagery, and captivating bespoke videos that delve deep into the world of auctioned objects, unveiling the stories that unite them
---
SCROLL THROUGH SOME OF THE ICONIC MOMENTS THAT WERE FEATURED IN THE DISPLAY