BILLIONAIRE BOYS CLUB AND MONCLER PARTNER ON SPECIAL EDITION COLLECTION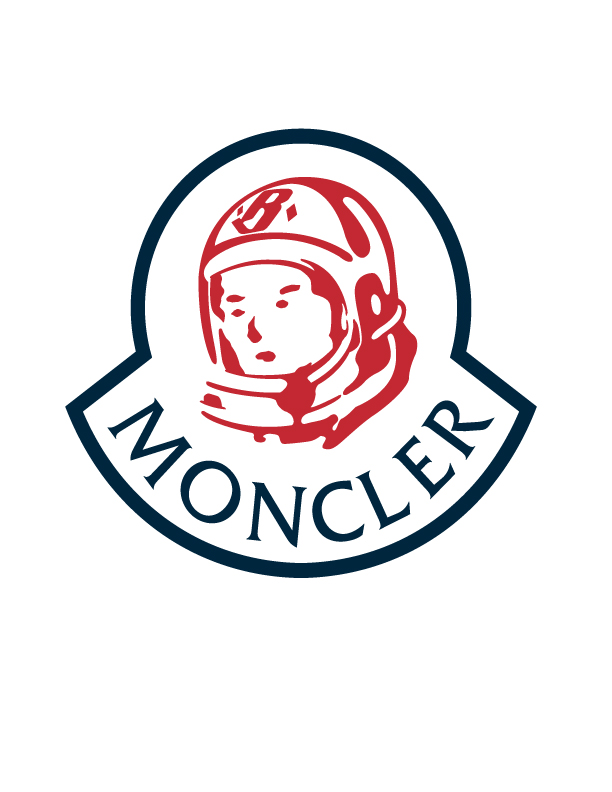 EXPLORE MONCLER X BILLIONAIRE BOYS CLUB
Celebrating 20 years of Billionaire Boys Club
Billionaire Boys Club commemorates its illustrious 20-year milestone in tandem with an unprecidented partnership as Italian craftsmanship convenes with the avant-garde spirit of contemporary streetwear for the impending debut of the Moncler x Billionaire Boys Club collection on August 15th, 2023.
This exclusive collaboration effortlessly merges Moncler's iconic silhouettes with Billionaire Boys Club signature motifs, resulting in a collection that captures the essence of both brands. The collaboration is adorned with a brand-new emblem that fuses Moncler's resplendent lettering and the distinctive Billionaire Boys Club astronaut motif.
outwear takes center stage
The collection serves Moncler's very first varsity jacket. The standout piece is a down-filled Melton wool varsity jacket, which boasts reflective Billionaire Boys Club embroidery, luxurious Nappa lambskin leather sleeves, and a removable drawstring hood. Additionally, a down-filled puffer jacket with detachable sleeves and hood showcases Billionaire Boys Club's signature Diamond & Dollar print, making a bold and stylish statement. These pieces seamlessly blend Moncler's expertise in warmth and comfort with Billionaire Boys Club's refined-streetwear aesthetic.
TAILORED SILHOUETTES
The Moncler x Billionaire Boys Club collaboration extends its narrative beyond outerwear, exploring an array of meticulously tailored apparel that mirrors the essence of both brands. The wool and cashmere blend knit sweater, embellished with Milano stitch elbow patches, embodies timeless sophistication.
COLLECTION ACCESSORIES AND FOOTWEAR
The collection features ultra-fine wool jacquard knit beanie and an adjustable 100% leather cap, both adorned with the Diamonds & Dollar design. The collection extends to footwear, with Billionaire Boys Club's custom take on Moncler's Trailgrip Après boots. Crafted with Vibram MEGAGRIP rubber compound tread and a GORE-TEX waterproof membrane, these boots seamlessly blend functionality with fashion-forward design.
ELEVATED CLASSICS
Meanwhile, the cotton jersey crewneck tee and the loose-fit hoodie, bearing felted logos from both houses, evoke a contemporary urban narrative while honoring their shared heritage. The collection also includes track pants featuring nylon knee patches, zippered pockets, and elastic cuffs.
AVAILABILITY
On August 15th, the Moncler x Billionaire Boys Club collection will be unveiled to a global audience, inviting discerning patrons to partake in this landmark moment. Available at BBCICECREAM global flagships, online at bbcicecream.com, and moncler.com, this collection beckons enthusiasts to embrace a harmonious convergence of elegance and urban sensibilities. Beyond mere attire, this collaboration embodies a profound dialogue between luxury and urban culture, poised to leave an indelible mark on the annals of fashion history.