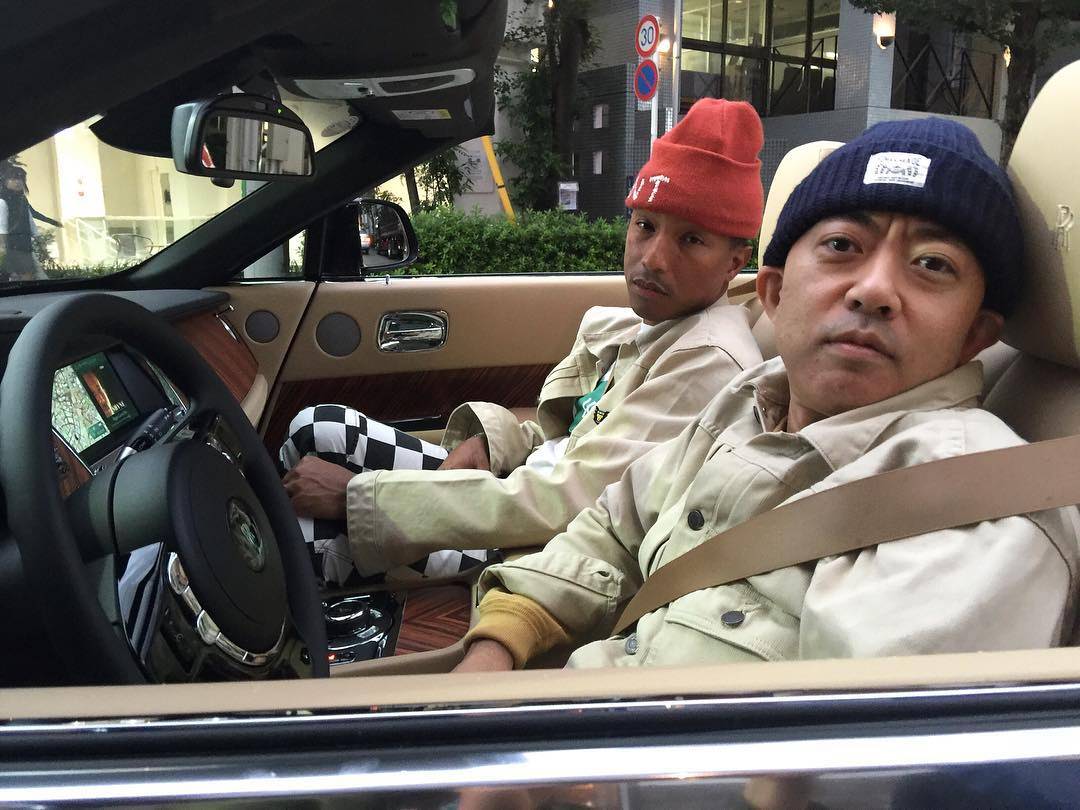 Words by @samutaro
The story of Pharrell Williams and NIGO's friendship is one of hearts and minds. For the past twenty years, the dynamic duo have established themselves as the Michael Jordan and Scottie Pippen in street culture, influencing not only one anothers creative output and personalities, but helping shape design, fashion and contemporary lifestyle in the process.

The encounter between the two visionaries was more than chance. When Pharrell visited Japan for the first time in 2003, he already knew of NIGO through Jacob, the jeweller who made pieces for them both and had suggested they meet because they had much in common. Pharrell had made a name for himself through music and NIGO through his connection to fashion, but it was the BAPE founder's low-key obsession with Pharrell's style, in particular his jewellery that led them to connect. "Jacob used to tell me there's this guy in Japan you've got to meet," Pharrell detailed in a 2016 episode of OTHERtone with NIGO and Scott Vener. "He brings in photos of you with your jewellery and the only thing is he buys what you make but he also gets it in different colours. You've got to meet him."
It was during this exchange that Pharrell revealed the first encounter came about when he visited NIGO at his recording studio in the old Nowhere offices in Tokyo and discovered the treasure trove of items hidden within the showroom and archive. It was a type of museum in which NIGO kept a part of pop culture history, The Beatles' instruments, art pieces, historic clothing items, toys, arcades, jewels, alongside the latest collections from BAPE. "I've never seen anything like this in my life," the Neptunes legend recalls. It was the start of a relationship that has taken them to collaborate in music and fashion, to create Billionaire Boys Club and form alliances with Louis Vuitton, Uniqlo, Adidas and the trajectory of his life.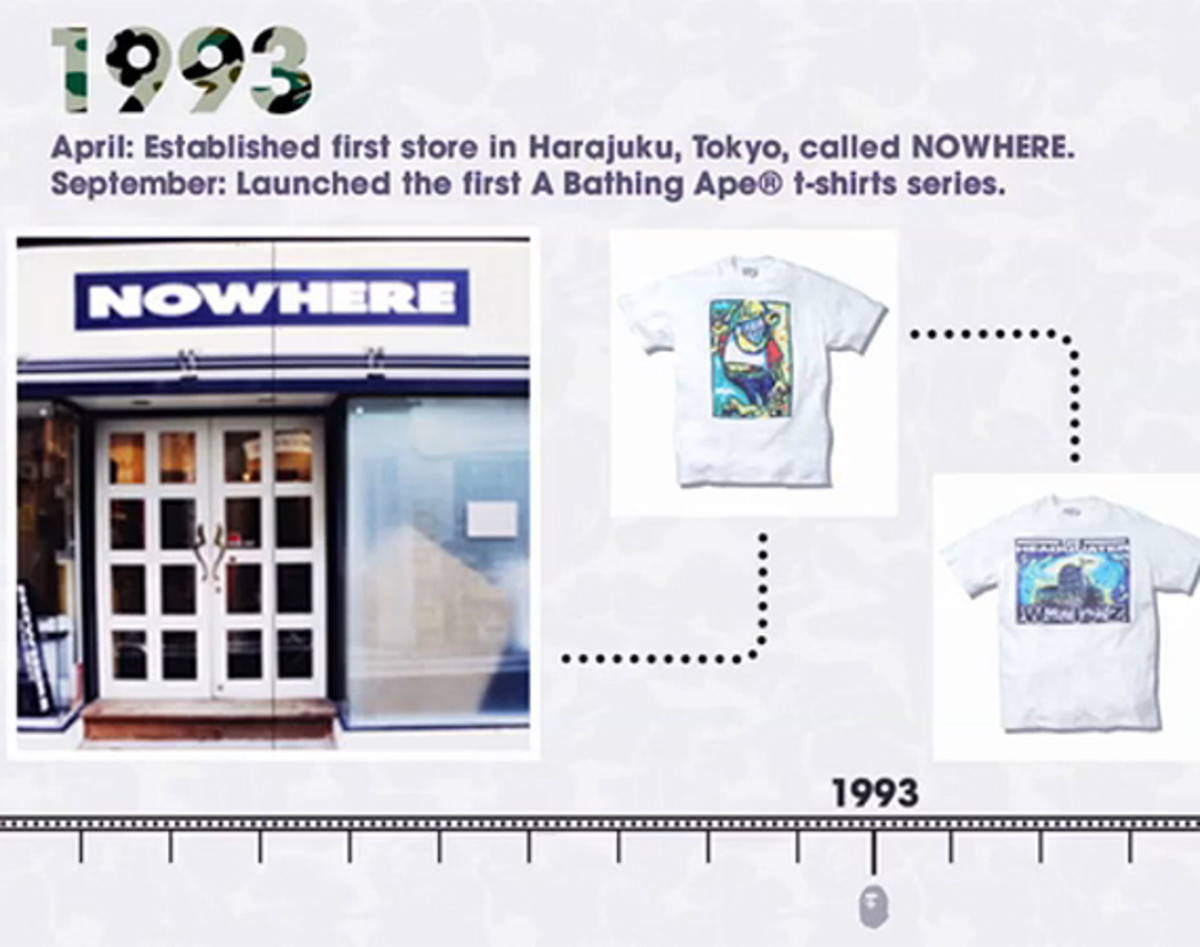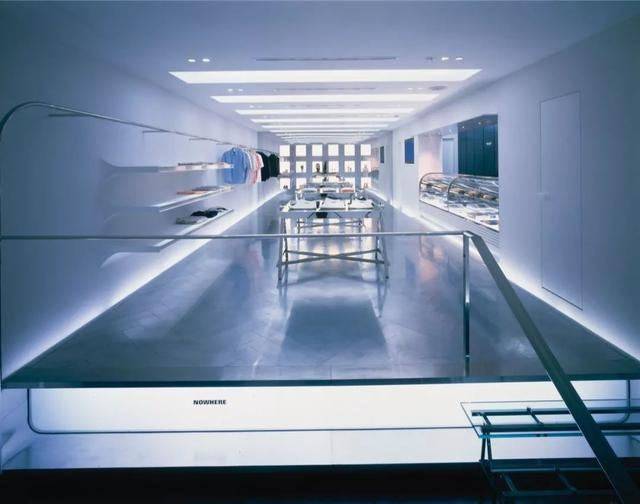 Nowhere Tokyo Showroom 1998 [images by Wonderwall]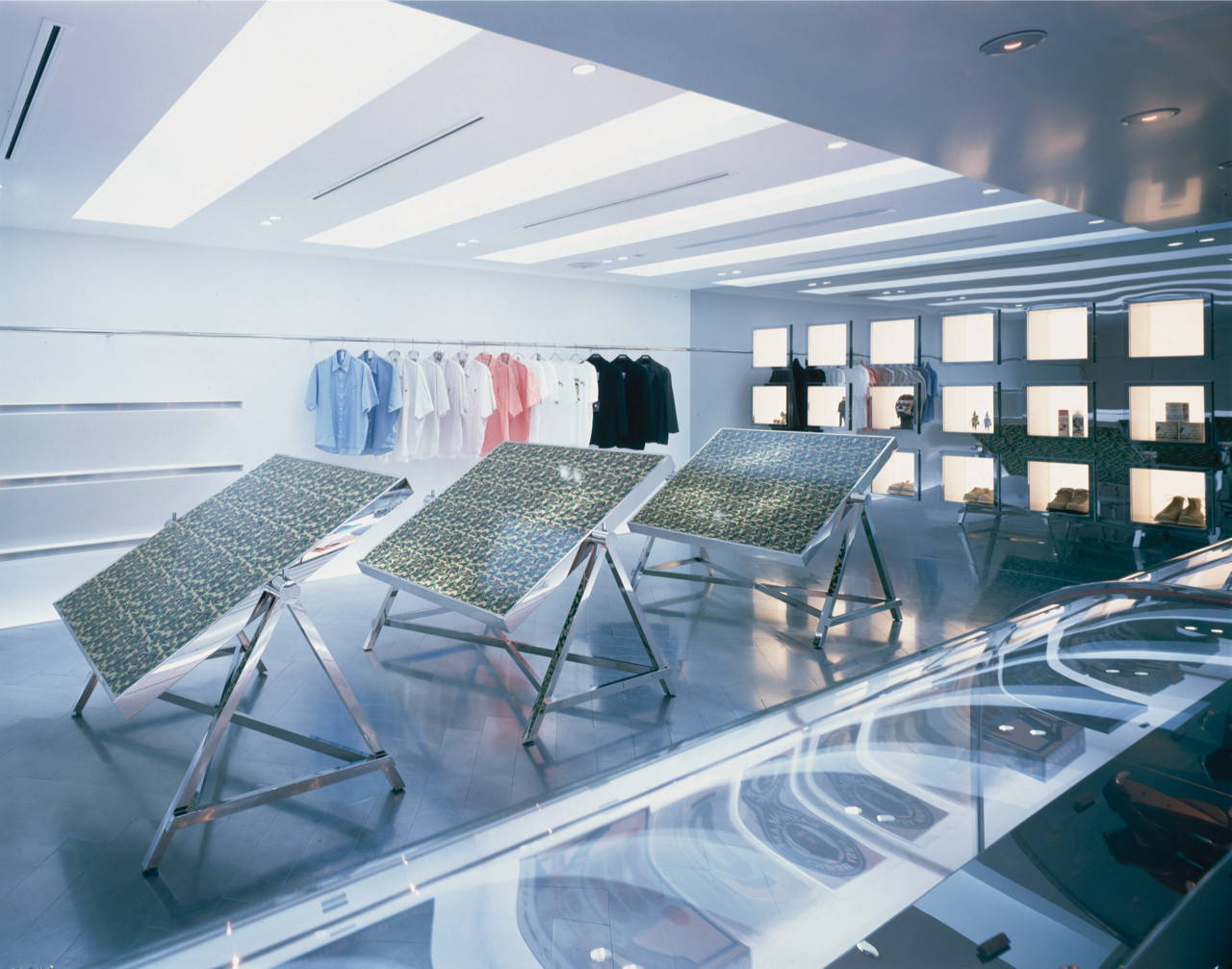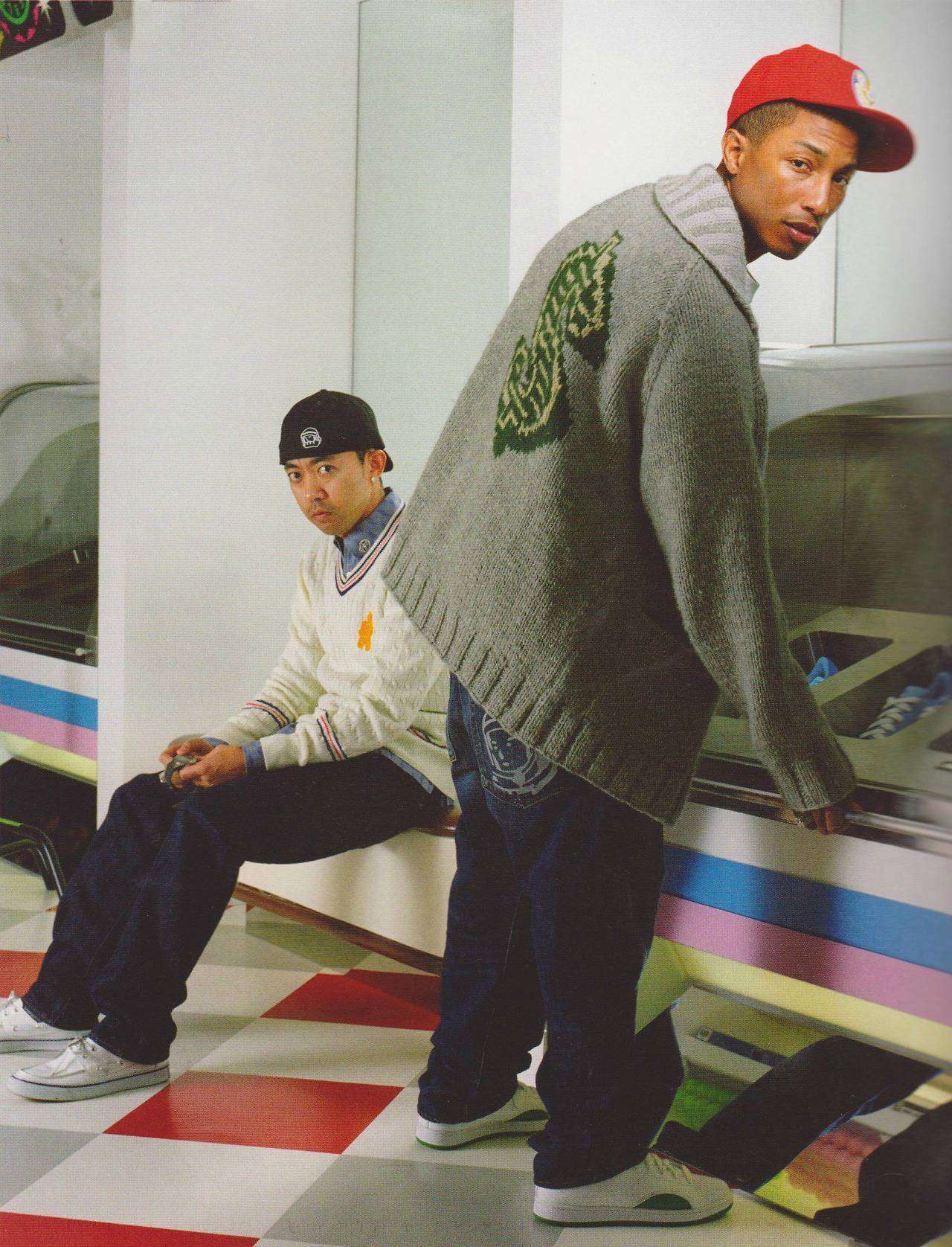 In Pharrell's Rizzoli book, "Pharrell: Places and Spaces I've Been," he describes the fruition of BBC as the ripening of his taste buds and personality, and attributes this to the experiences he first shared with NIGO. "The most memorable thing for me is the culture that NIGO introduced me to," he recalls. "I learned about a lot of new things that are important to who I am today. I met someone who believed in me and introduced me to new art, design, fashion, food…some of the best food ever - i started eating sushi because of NIGO." The creative exchange was mutual. NIGO admitted in the book that his fame and impact couldn't have been achieved without Pharrell's recognition and collaboration. "I wouldn't be who I am today if I hadn't met him and worked. I don't think I could have made it out of Japan: that was something I really wanted to achieve."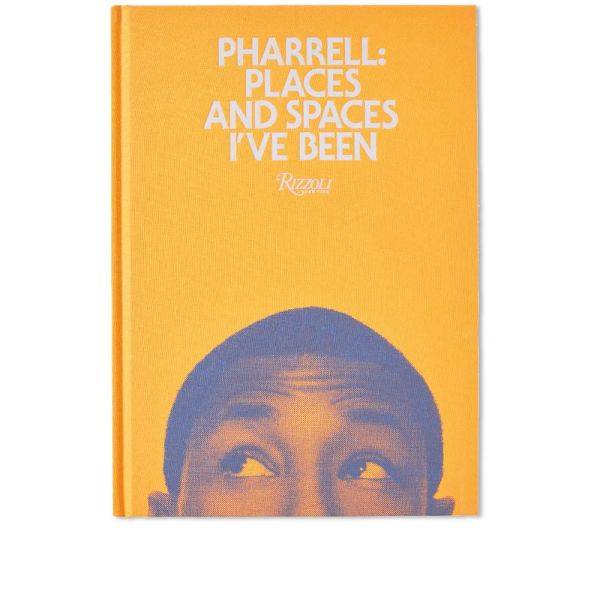 ---
From the iconic BBC astronaut logo, to those LV Millionaire sunglasses, Ice Cream sneakers and insane store fits, the pair created some of the most iconic objects and experiences in street culture. But beyond the global hits they imagined together, it's their friendship in the public eye that has been most enduring for fans. The two were almost inseparable during the early to mid 00s, regularly appearing together at high profile events in coordinated fits from their respective brands. Their attendance on the red carpet at the MTV VMA's in 2006 is perhaps one of the most memorable with each dripped down in the latest BAPE, BBC and Ice Cream. It's a look that continues to be circulated today on pages like @hidden.ny, @icecreambillionaire and @startraknerd which celebrate the all inspiring universe NIGO and Pharrell have created together.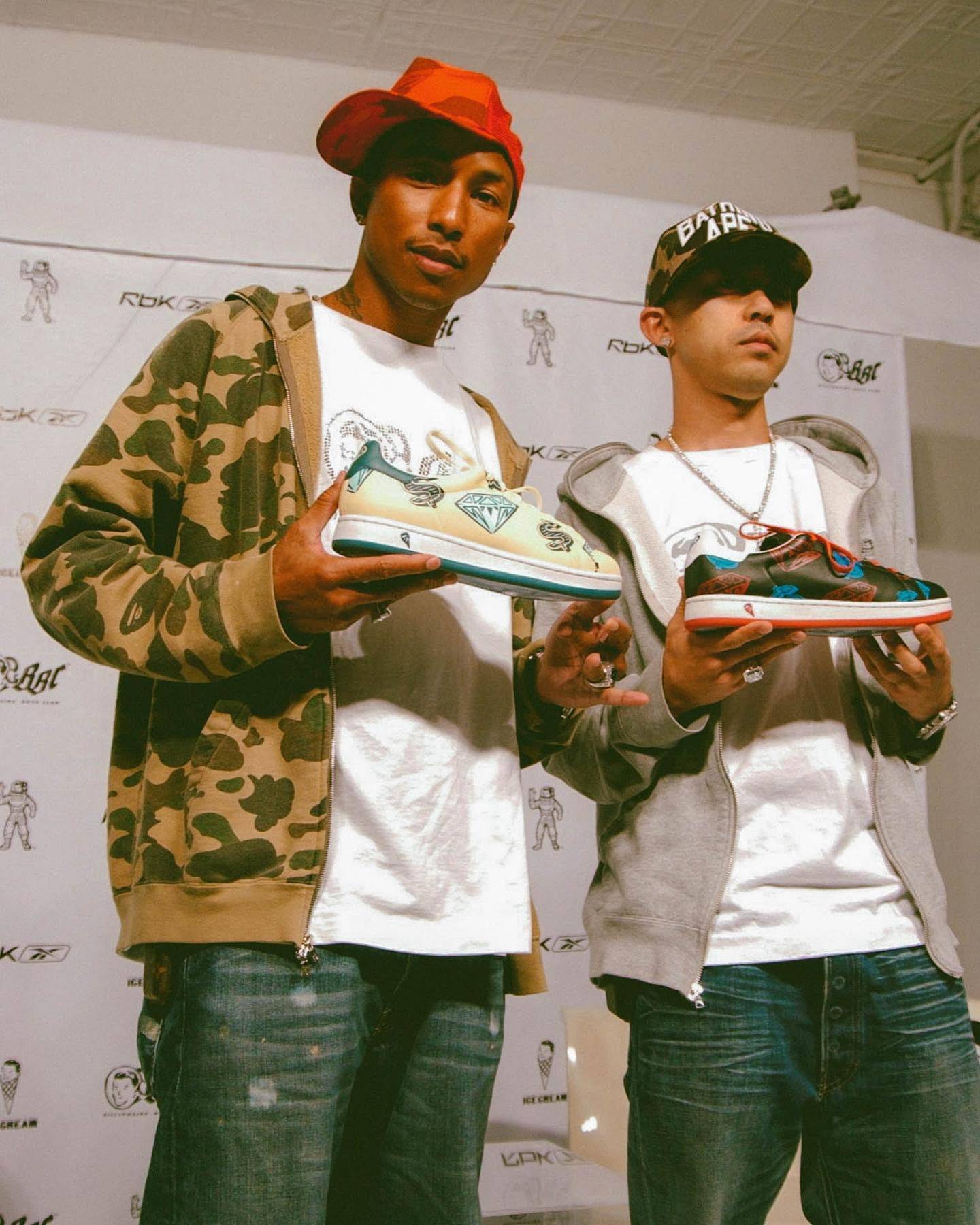 ---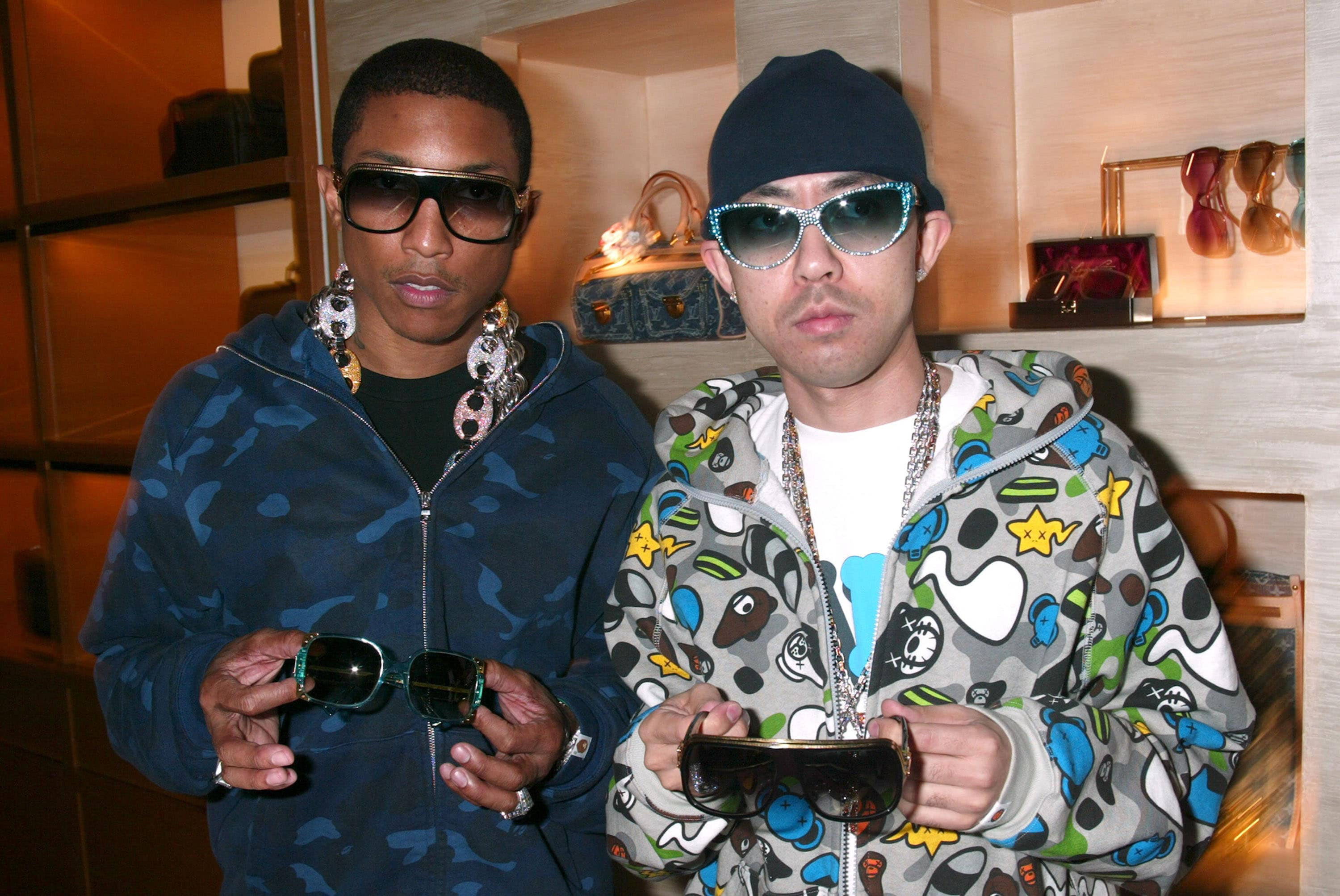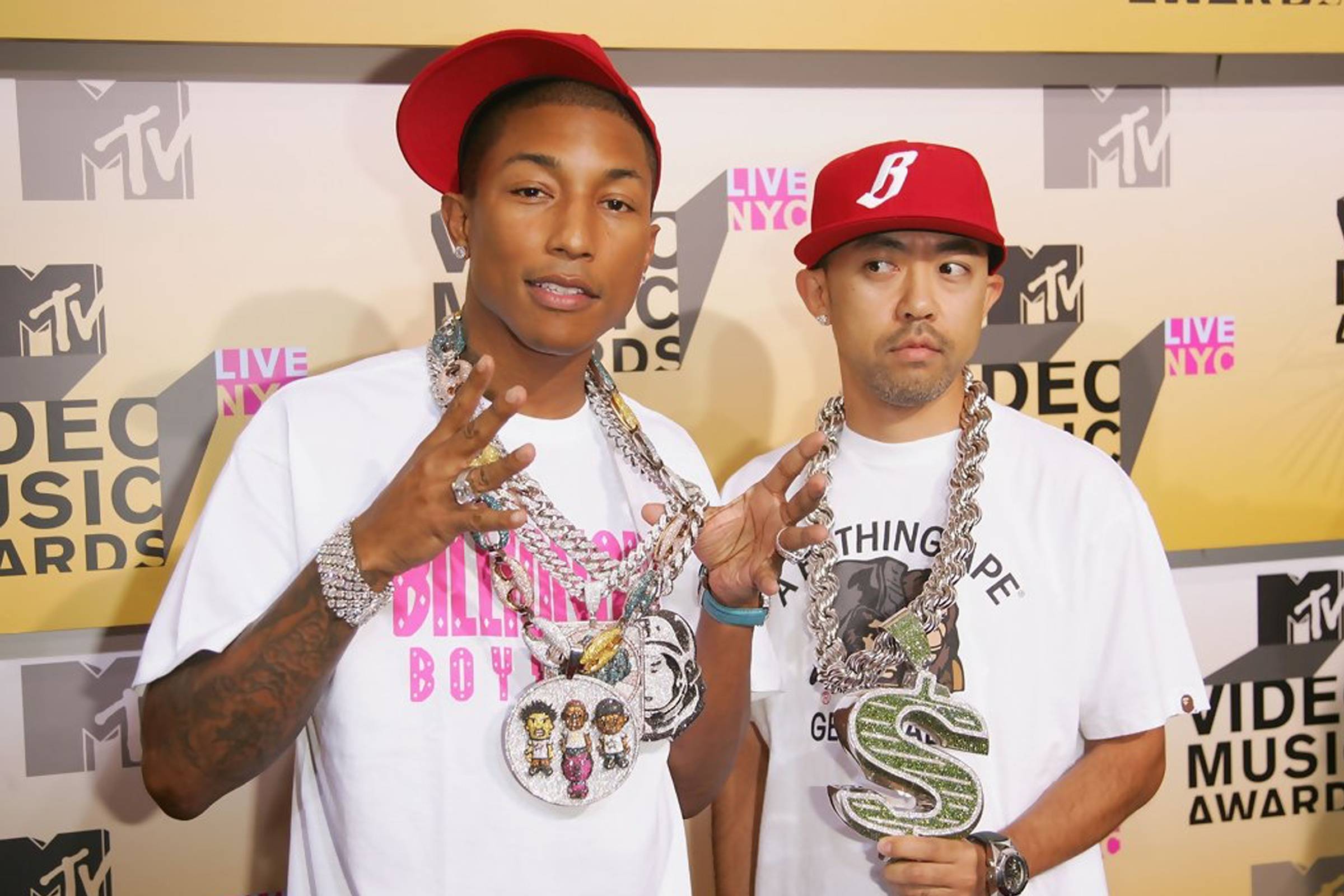 ---
 The bond between them has never waivered, and today they remain as loyal and supportive of each other's practices. Whether they are collaborating between Human Race and Human Made, creating friendship packs together with Adidas or simply rocking each other's gear, it's obvious that there is a mutual desire to build and grow together as their friendship evolves. Here we take a look back on their friendship and some of the incredible projects they've created together.
Pharrell & Nigo interview on OTHERtone on Beats1 x Takashi Murakami, Verbal & Yoon, Nigo and Toby