20th anniversary
Billionaire Boys Club celebrates two decades of inspiring creatives worldwide. We are a fusion of Japanese and American luxury street style—debuted and eternally rooted in music culture. Creative community is at the heart of our being, from iconic astronaut graphics designed by SK8THING (delivered at a Tokyo nightclub), to flying a BBC t-shirt onboard the Atlantis Space Shuttle into outer space.
From Tokyo to Hong Kong; from London to New York City, Billionaire Boys Club has influenced and continues to drive pockets of fashion, style, design, and culture world-renowned artists and musicians around the globe.
Wealth is of the heart and mind. Not the pocket. 
ANNIVERSARY PROGRAM COLLECTION
In celebration of our 20th anniversary, Billionaire Boys Club introduces a series of limited edition releases of iconic OG pieces specially re-made for the exclusive program. All pieces will ultimately curate a full BBC20 anniversary collection at this year's end.
Pharrell speaks on OTHERtone about his first time meeting and visiting NIGO at his home, which was the spark that inspired the concept of juxtaposing Japanese street style with American hip-hop culture.
BBC AT THE SOURCE AWARDS
Billionaire Boys Club is revealed for the first time in the music video 'Frontin' by The Neptunes [Pharrell Williams and Chad Hugo]. The 'BBC' logo is seen on the very first t-shirt made for the brand, worn by Pharrell throughout the video. 
Known for blurring lines between style, music and more, Pharrell ushered skateboard lifestyle and aesthetics into hip-hop culture in the 'Frontin' video. Glamorizing a laid back lifestyle that involved tees and shorts, the perfect fit to skate on your ramp during your house party, the 'Frontin' music video would become one of the most iconic visuals released that would influence fashion in popular culture.
Pharrell Williams wears the Cocoa OG BBC Logo tee to accept his first Source Awards on behalf of the Neptunes.

ICECREAM is Born
Pharrell + NIGO unveil the new clothing and footwear line, ICECREAM, with an exclusive press conference. 
In 2004, streetwear brands were heard about through word-of-mouth and internet chat forums. When Pharrell and NIGO created ICECREAM, the choice to debut the line with an invite-only press conference was their way of creating an air of luxury that they also injected into their philosophy for the brands BBC and ICECREAM. The ICECREAM footwear line would expand to offer two styles that swept the streetwear scene: Boutiques and the Boardflips.
See these ICECREAMs...
Pharrell wears BBC OG Logo tees embossed with crystals and theICECREAM Boutiques in the 'Drop it Like it's Hot music video with Snoop Dogg on September 27th, 2004. The song popularized the line Pharrell drops, "See these ice cubes, see these icecreams", referencing the shoes that would later be blurred out in the video to avoid any design leaks, and creating a hype among the streetwear community.
First BBC ICECREAM Flagship opens in Tokyo 2005
With Pharrell's interest in interlacing Japanese and American style and culture, the first BBC ICECREAM Flagship opens in Tokyo, Japan.
One of One
Custom one-of-one G-SHOCK watch with black diamond on the back of the face and BBC Helmet logo. Made exclusively for Rob Walker.
Teriyaki Boys Visit BBC
Pharrell and NIGO invite the Teriyaki Boyz to BBC ICECREAM Tokyo Flagship for a special tour and interview. 
BBC SOUNDTRACK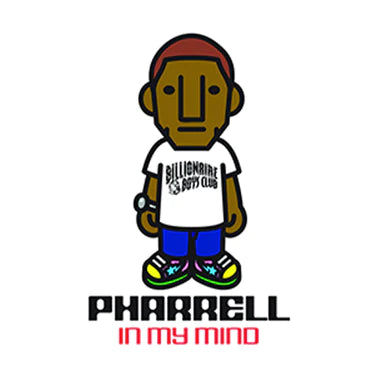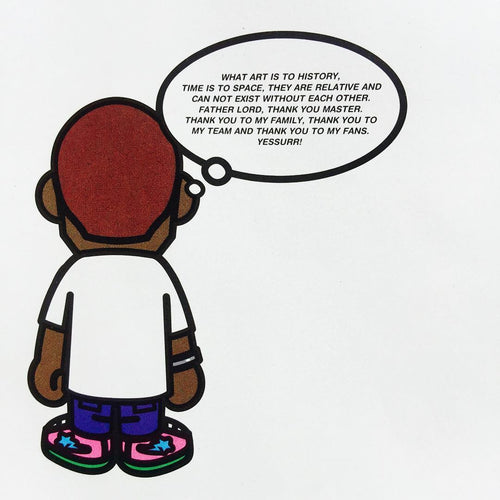 Pharrell releases the album, In My Mind, essentially creating the soundtrack for BBC ICECREAM. The album cover showcases an illustrated Pharrell character wearing the Billionaire Boys Club Classic Curve Tee. The illustration was created by Mankey
BBC ICECREAM TOYKO FIRST ANNIVERSARY
Billionaire Boys Club celebrates its one year anniversary of the Tokyo Flagship
SEASON 3 Featuring JADAKISS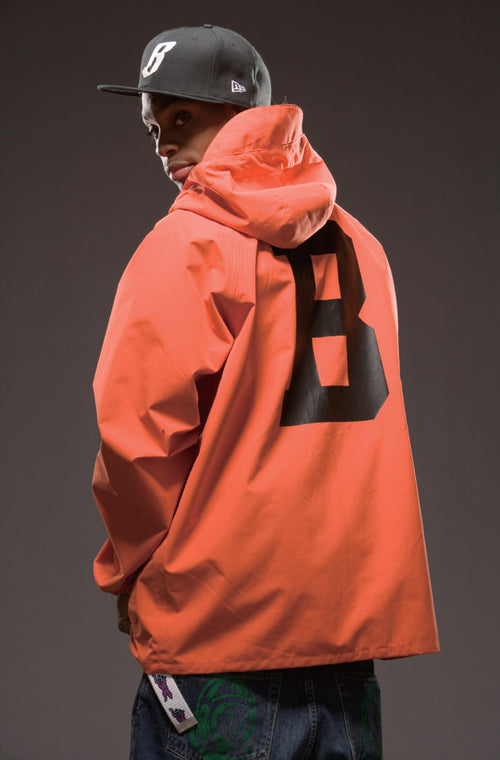 Billionaire Boys Club Season 3 Lookbook featuring Jadakiss
DIARY:

PHARRELL 2006
Pharrell shares a day in his life with a special video vlog released in 2006.
PHARRELL NBA ALL-STAR AD
Pharrell wears ICECREAM Cones N Bones Classic Tee for the 2006 NBA All-Star commercial. 
BBC Hong Kong Flag Ship Opens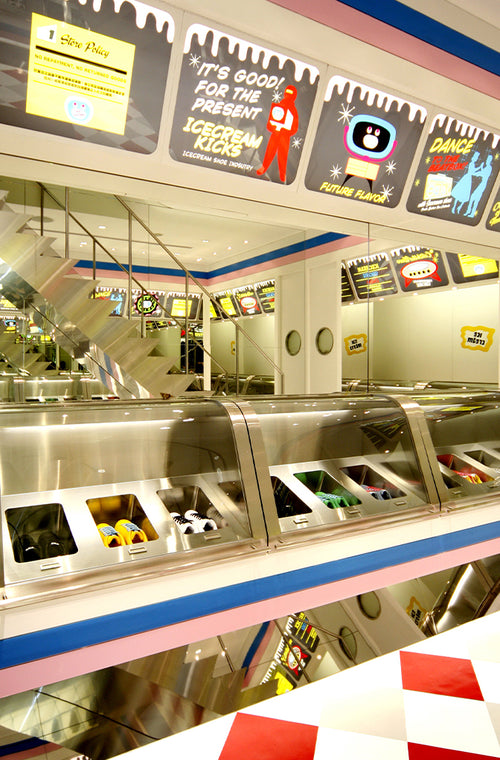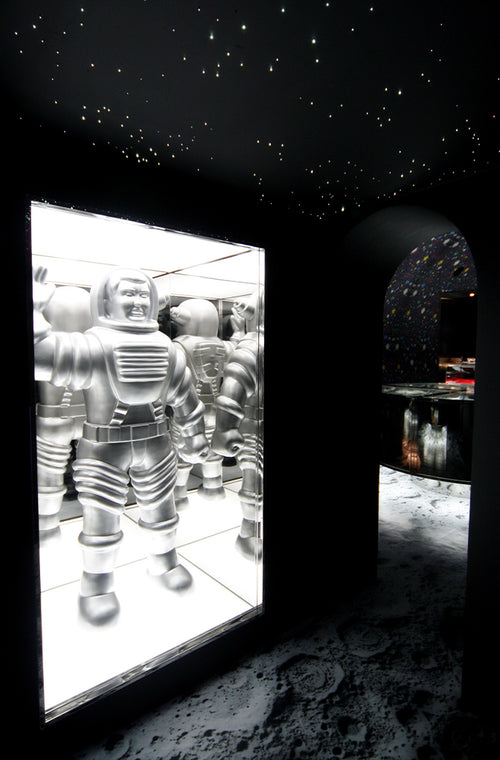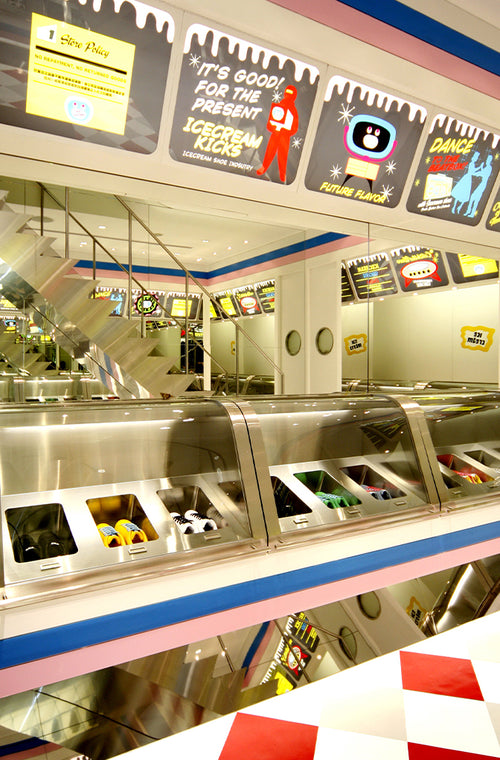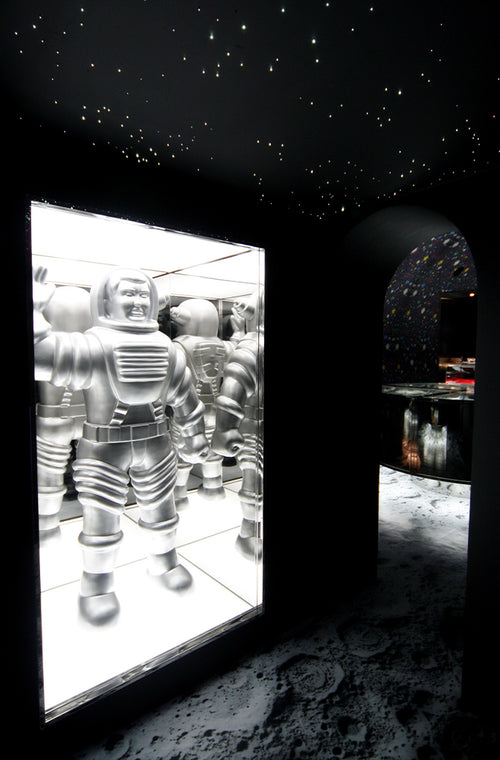 Billionaire Boys Club expands into Hong Kong with a flagship opening 
BBC NYC Flagship opens
Billionaire Boys Club expands once again, this time in SoHo New York City with a two-story retail experience that immerses visitors into the BBC Universe.
BBC ICECREAM HITS THE COMMERCIAL STAGE
Pharrell puts BBC ICECREAM on the commercial stage with his 2007 Pepsi Ad
NASA Astronaut Leland Melvin takes a BBC tee into space
BBC Visits Paris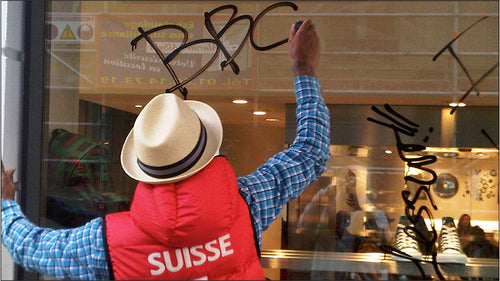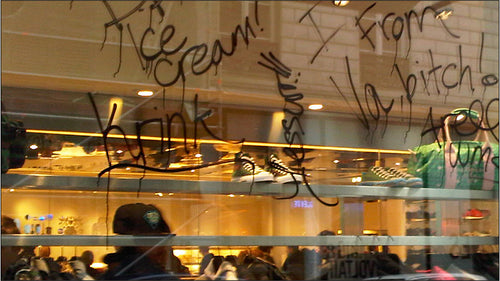 Pharrell visits Sarah Andelman's Colette Flagship in Paris and leaves a mark.
Pharrell Williams traveled to Versailles, France to visit his friend, world renowned artist, and frequent collaborator, Takashi Murakami, for his exhibit in Tokyo, Japan.
BILLIONAIRE BOYS CLUB 10TH ANNIVERSARY
BBC celebrates its ten-year anniversary Pharrell, Jay-z, Beyonce, Swizz Beats and Nas record 'BBC', heard on Jay-Z's Magna Carta Holy Grail album

PHARRELL INTRODUCES iamOTHER
Pharrell introduces iamOTHER
BBC X BLOHK PARTY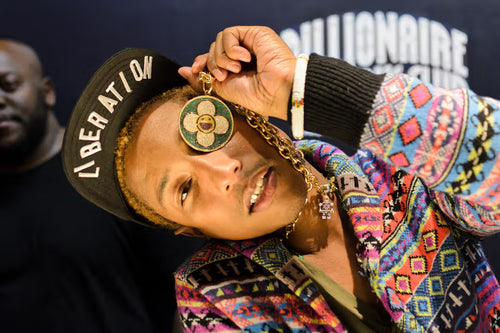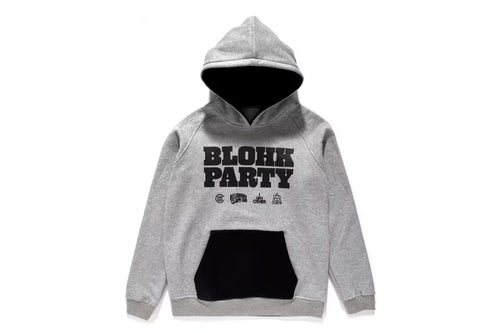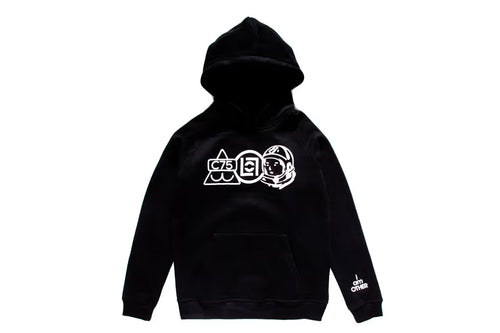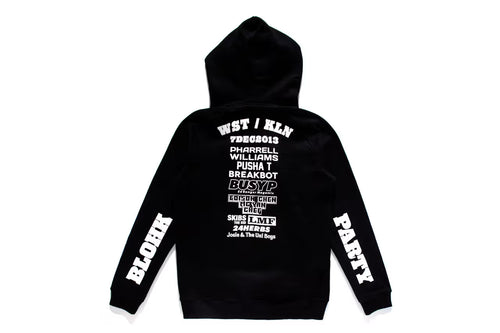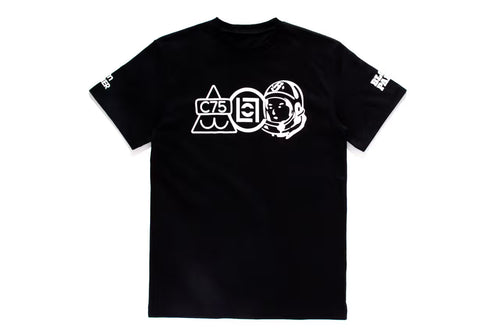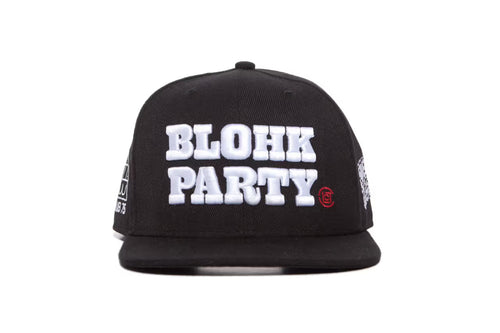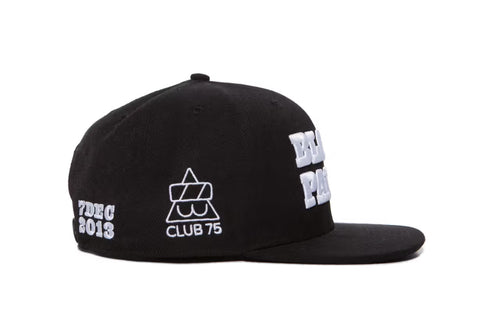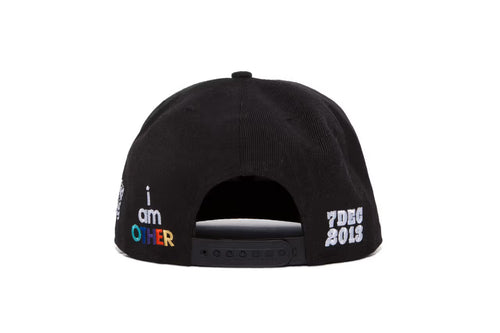 Billionaire Boys Club x CLOT x Club75 x iamOTHER collaborate for a special 4-way partnership of merch that celebrated the first BLOHK PARTY in Hong Kong, curated by Pharrell Williams. Special performances included Pusha-T, Busy P, and Steve Aioki.
BBC'S FASHION NIGHT OUT
Pharrell hosts Fashion Night Out event at the SoHo, NYC BBC ICECREAM Flagship
BBC in Places and Spaces I've Been
Pharrell releases his first Rizolli book, Places and Spaces I've Been, a collection of excerpts and imagery that details his creative endeavors in a number of different industries, including his work with BBC ICECREAM.
From Rizzoli: Illustrated with lavish photography, this book also explores his musical career in depth, charting his many projects from his production team The Neptunes, to the band N.E.R.D., and his collaborations with friends Kanye West, Jay-Z, Snoop Dogg, and other hip-hop royalty. This unprecedented volume documents Pharrell's prolific body of work and his contribution to contemporary culture. In his own unique graphic language, he details his extensive creative pursuits, including clothing lines, jewelry, and accessories designs for Louis Vuitton, furniture and other product design, limited-edition toys, graphic designs, skate graphics, and collaborations with Moncler, Marc Jacobs, the artist KAWS, and with architects Zaha Hadid and Masamichi Katayama/Wonderwall. 
The book includes contributions from Buzz Aldrin, Toby Feltwell, Zaha Hadid, Shae Haley, Chad Hugo, Jay-Z, Masamichi Katayama, Ambra Medda, Takashi Murakami, NIGO ®, Loïc Villepontoux, Kanye West, Anna Wintour, Hans Zimmer, Ian Luna and Lauren A. Gould.
BBC FLAGSHIP OPENS IN EUROPE

BBC x ADIDAS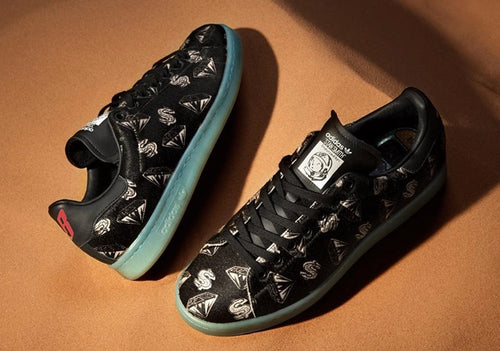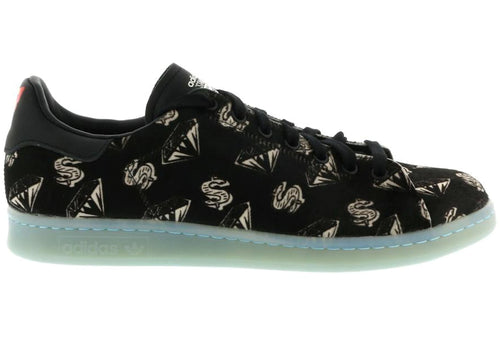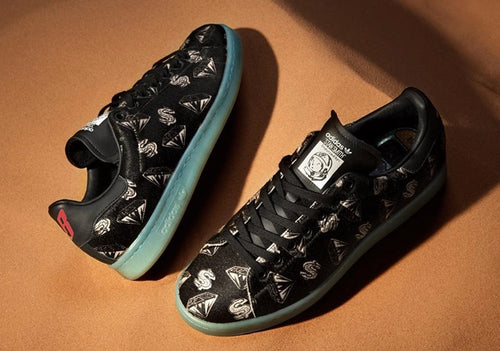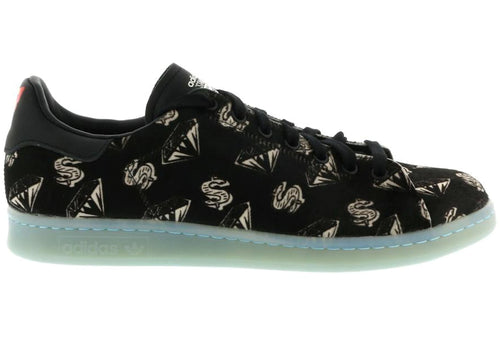 Pharrell introduces Billionaire Boys Club to his longstanding partnership with adidas Originals with the first Diamond & Dollar Stan Smith sneakers. The tennis classic silhouette received a premium redesign with leather lining and pony hair upper in two colorways, each featuring a partially translucent outsole in vibrant dashes of either ice blue or pink.
BBC ICECREAM NYC Flagship Makes Moves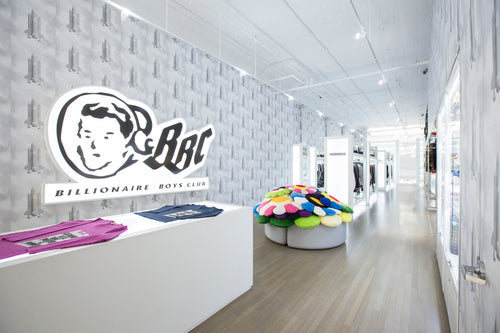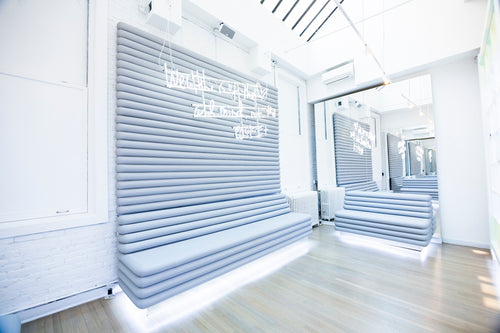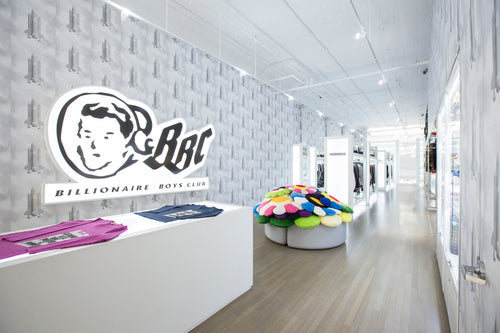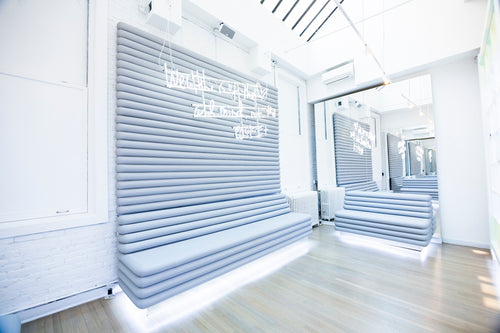 The BBC ICECREAM NYC Flagship moves from West Broadway to Mercer Street in SoHo, NYC, with a new storefront designed by Daniel Arsham's Snarkitecture.
The BBC ICECREAM NYC Flagship moves from West Broadway to Mercer Street in SoHo, NYC, with a new storefront designed by Daniel Arsham's Snarkitecture.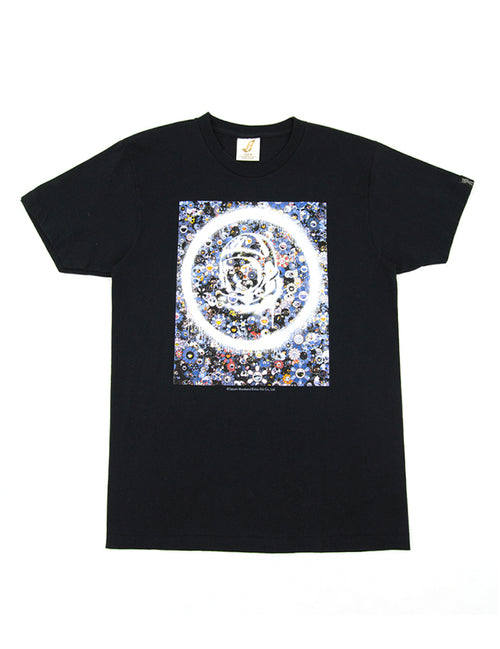 2017
Billionaire Boys Club partners with Japanese artist, Takashi Murakami for an exclusive apparel capsule.

2018
Billionaire Boys Club partners with the legendary music group, A Tribe Called Quest for an exclusive capsule collection photographed on Consequence.
2019
Billionaire Boys Club partners with artist, Hebru Brantley, for a special apparel capsule released at Miami Art Basel with a celebration at the BBC ICECREAM x adidas Originals pop-up. 
2020
Billionaire Boys Club and Reebok join forces for a collaborative rendition of the iconic Pump Fury sneakers.
2022
Billionaire Boys Club partners with Pokèmon for a global release.
BBC 15th Anniversary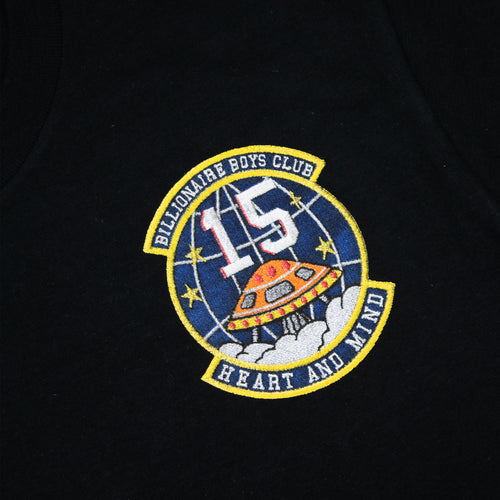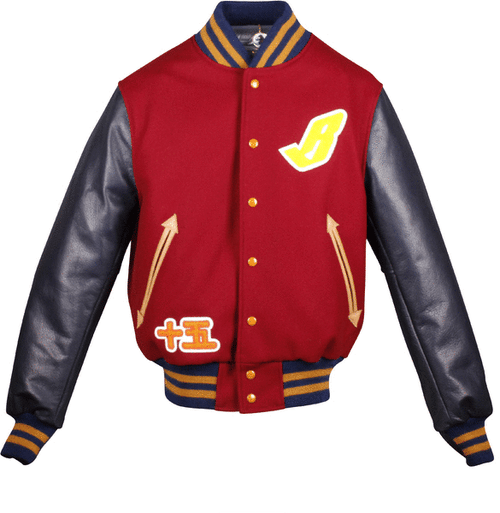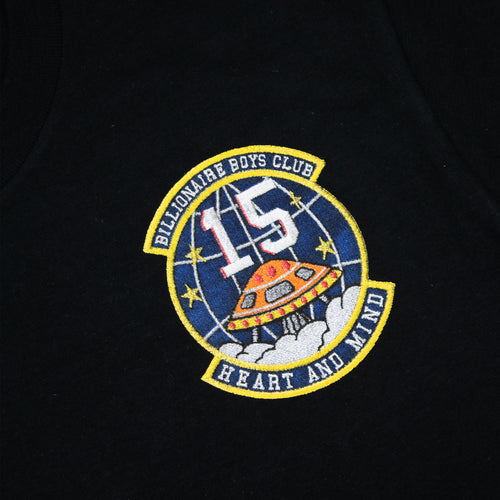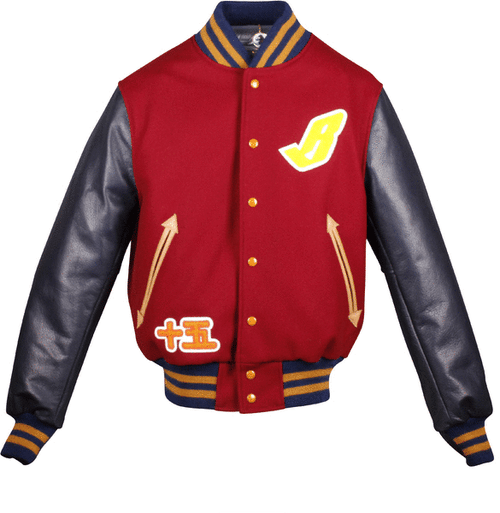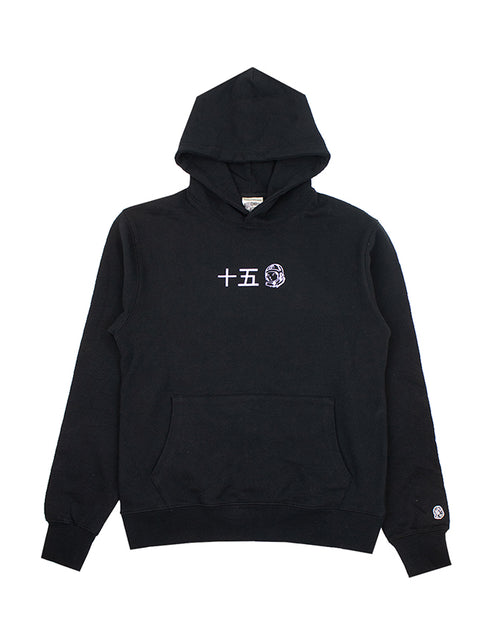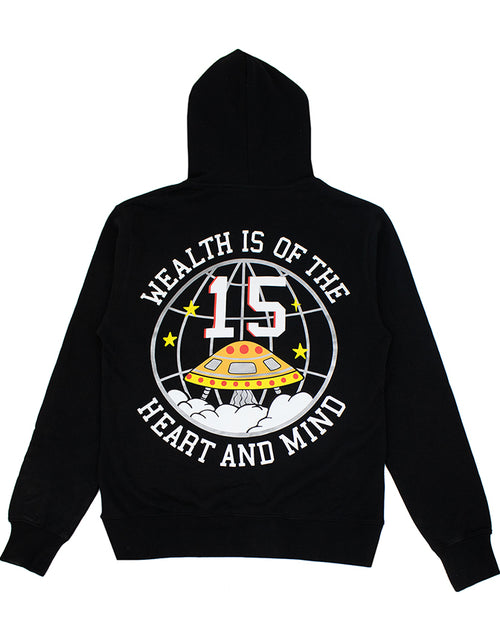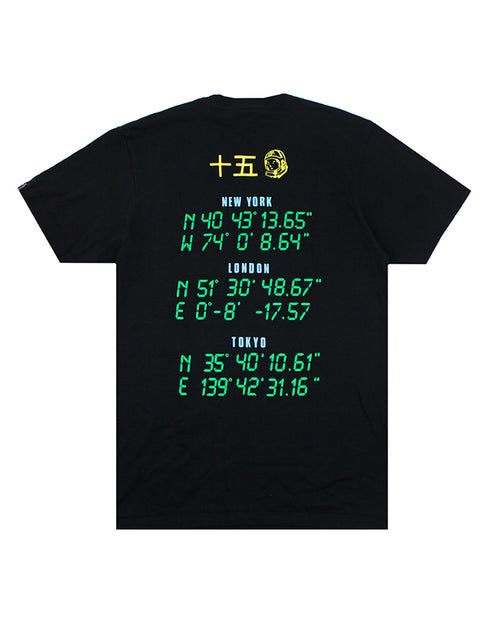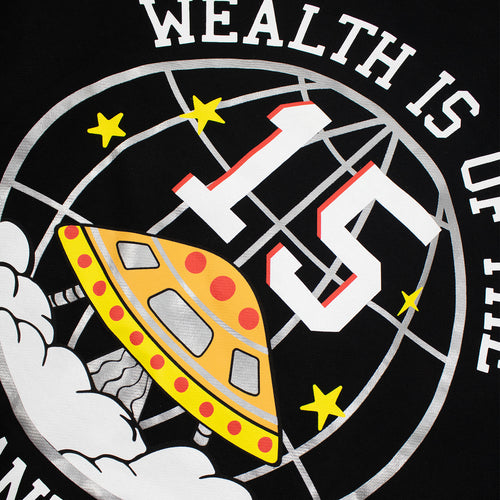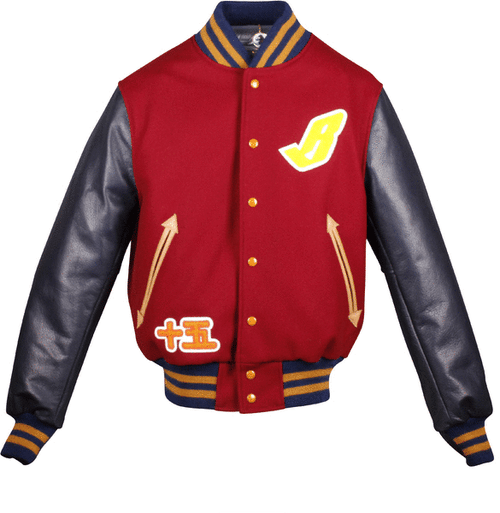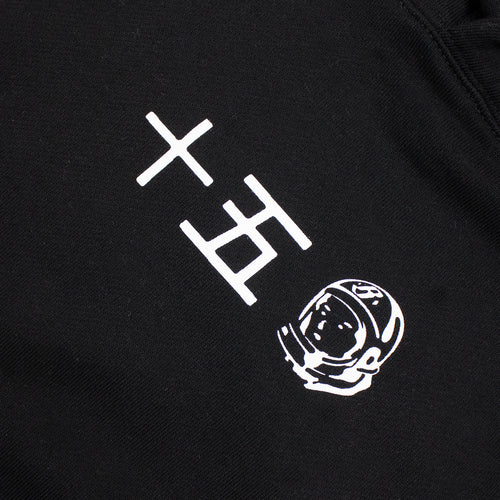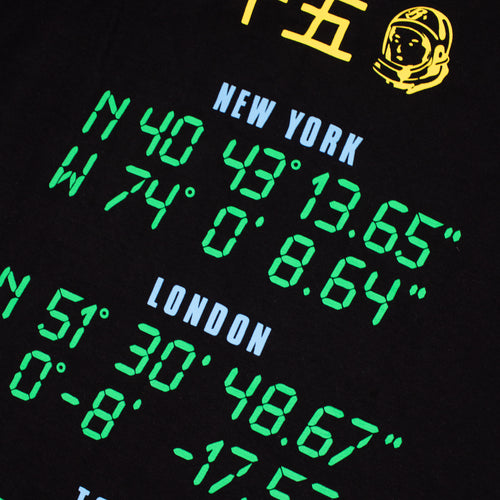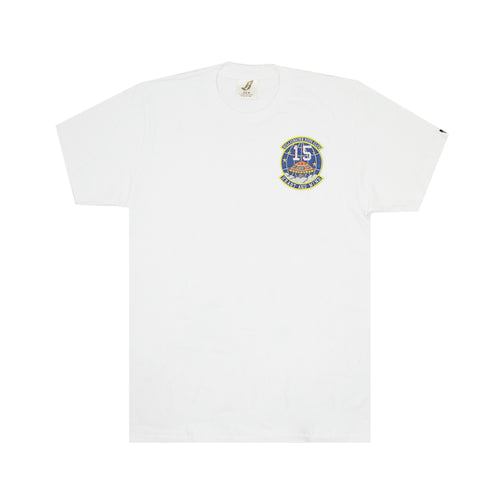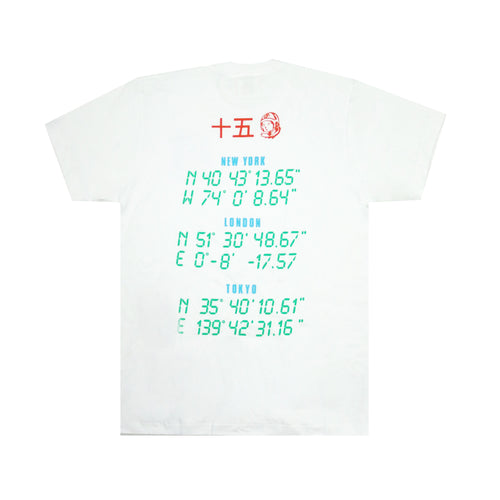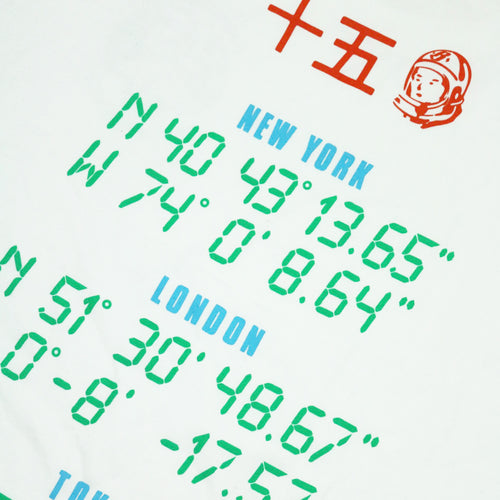 BBC X The Hundreds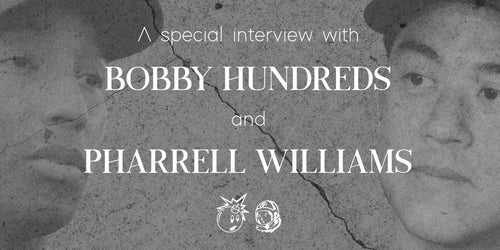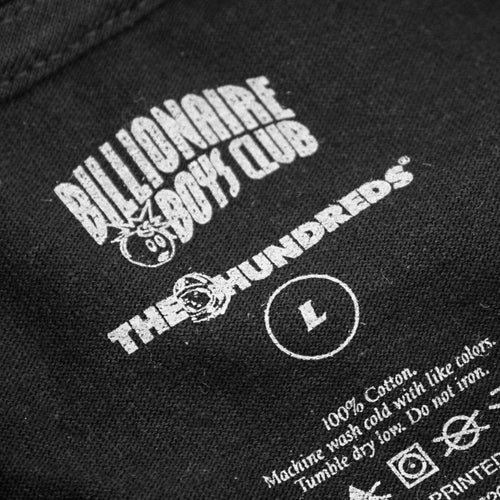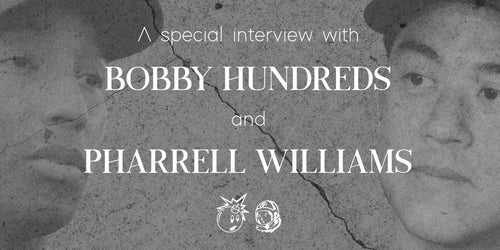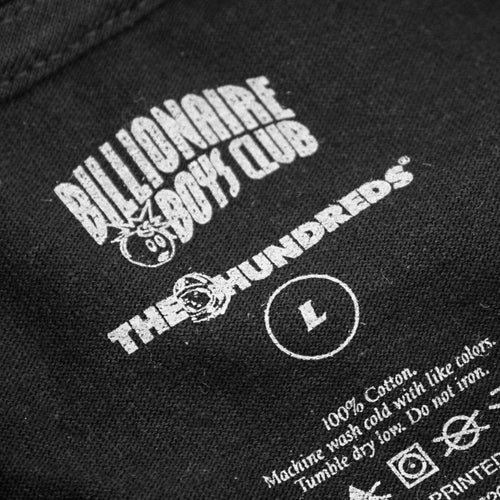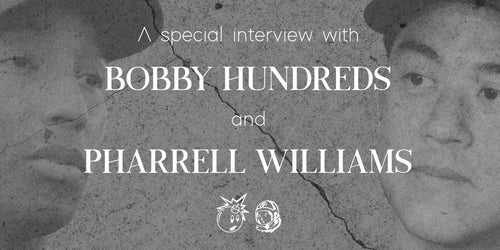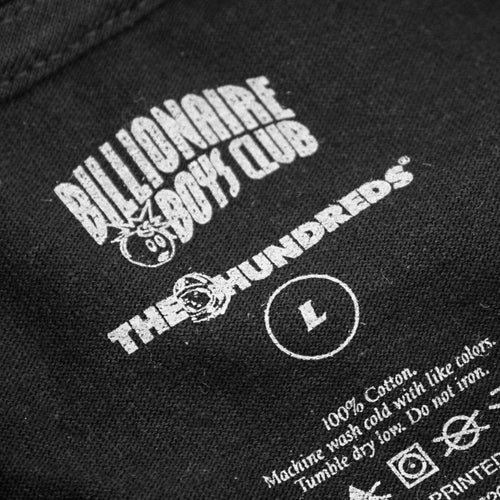 BBC engages in an impactful partnership with Bobby Hundreds and his California-based brand, The Hundreds, for the first time ever to raise money for the Black community.
Read the interview between Bobby Hundreds and Pharrell here.
BBC ICECREAM RETURNS TO Hong Kong and Taiwan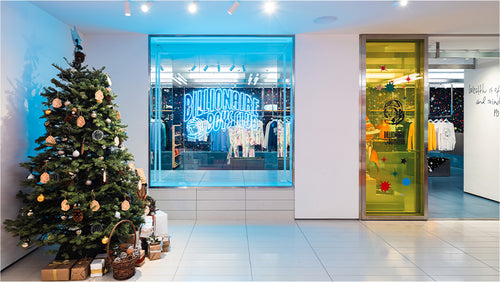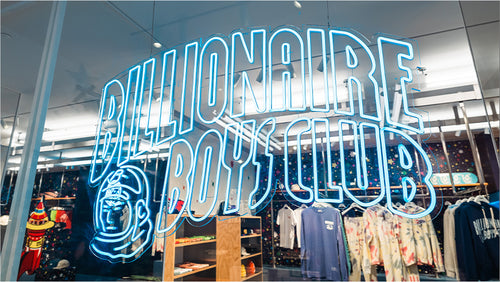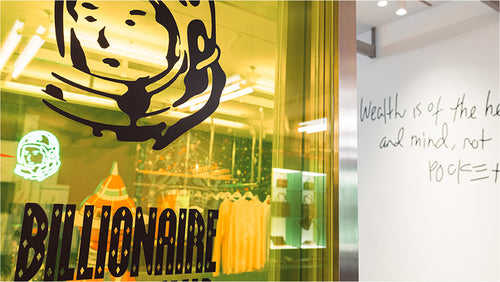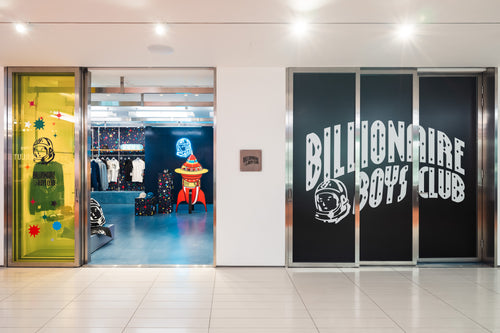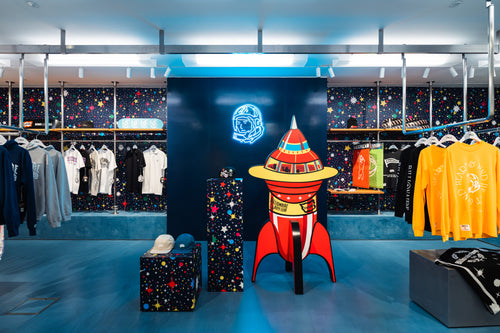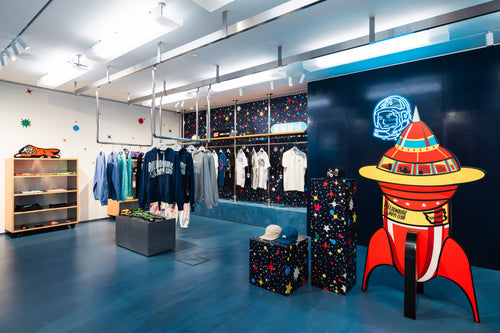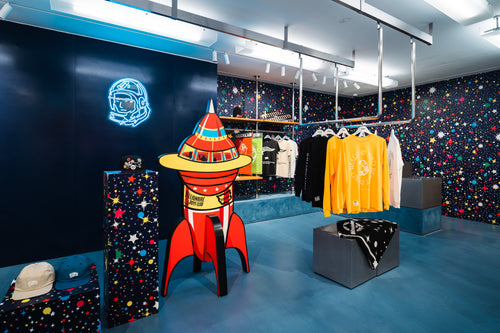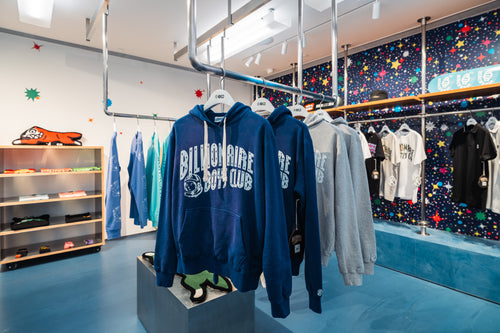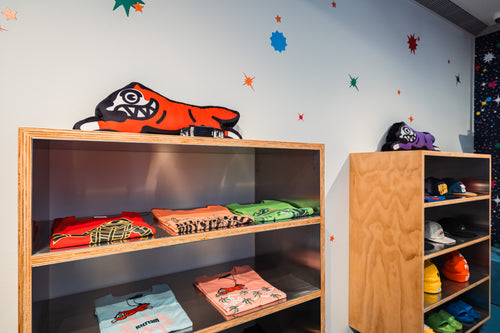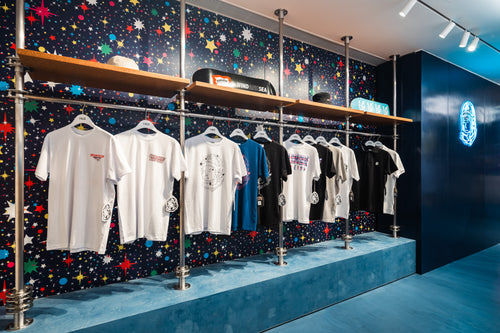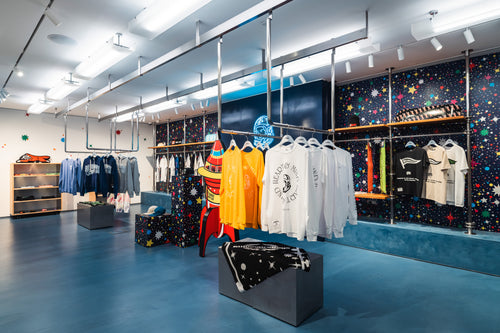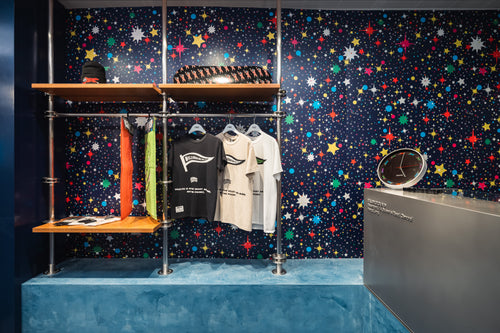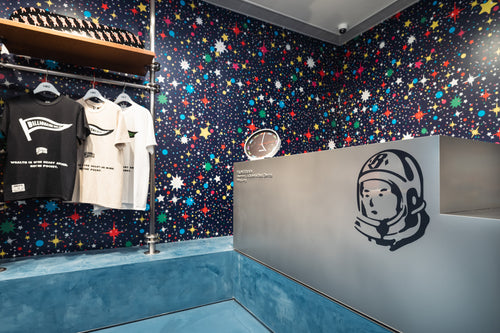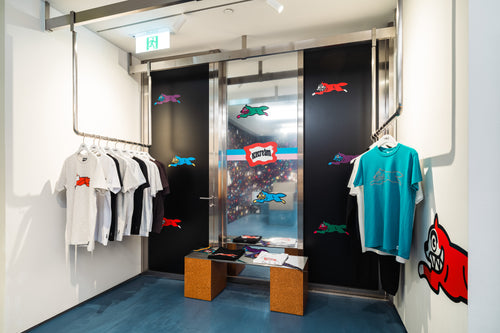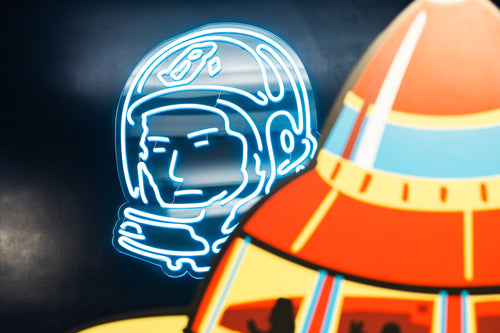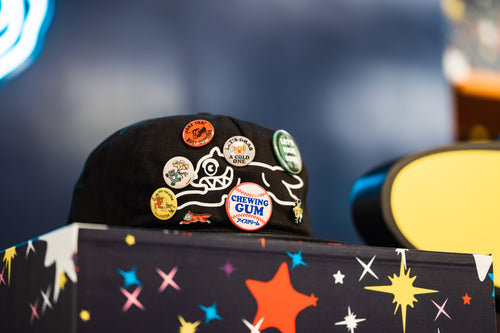 2021 Recap
BBC ICECREAM MIAMI FLAGHSIP OPENING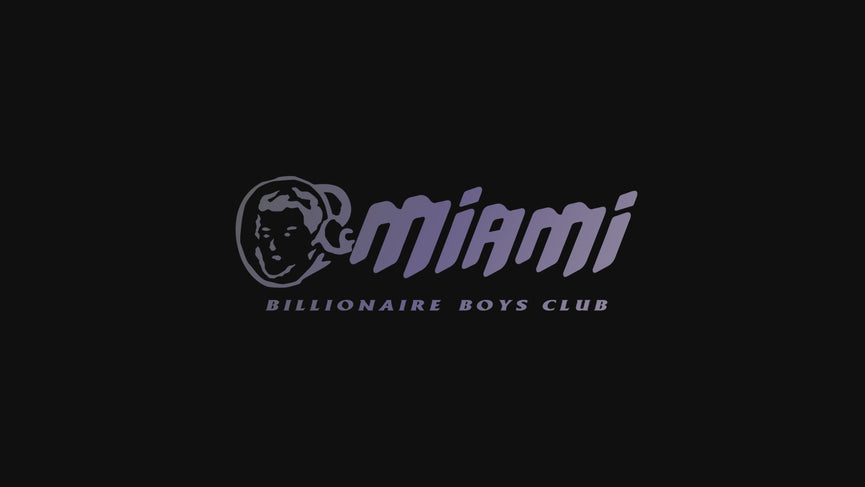 BBC ICECREAM opens a permanent flagship in the heart of Miami's Art District. Designed by Daniel Arsham's architecture collective, Snarkitecture, the sustainably-built flagship features a seven-foot bronze astronaut art sculpture in the center of the shopping experience.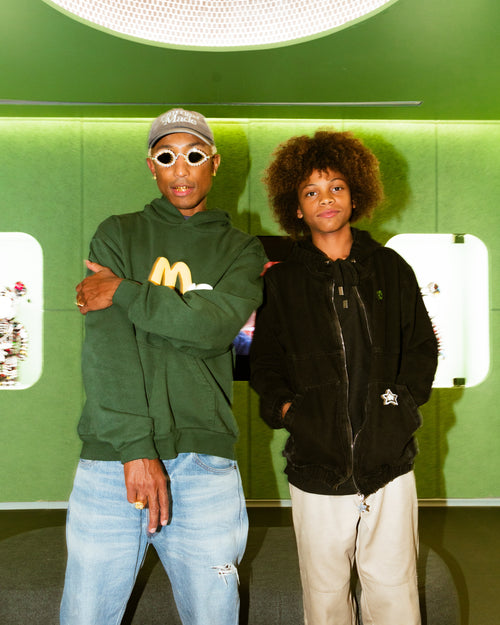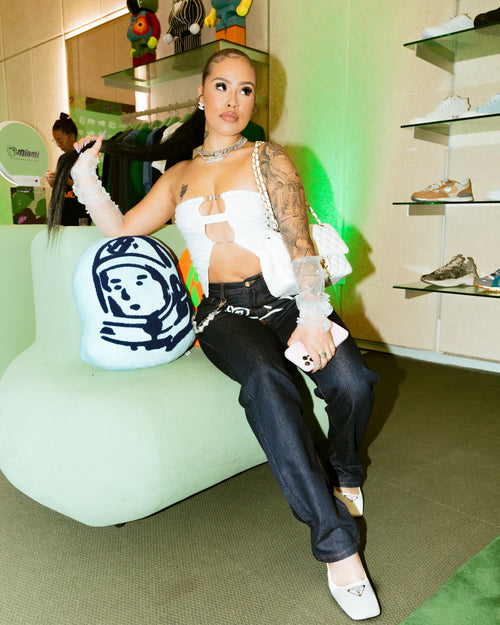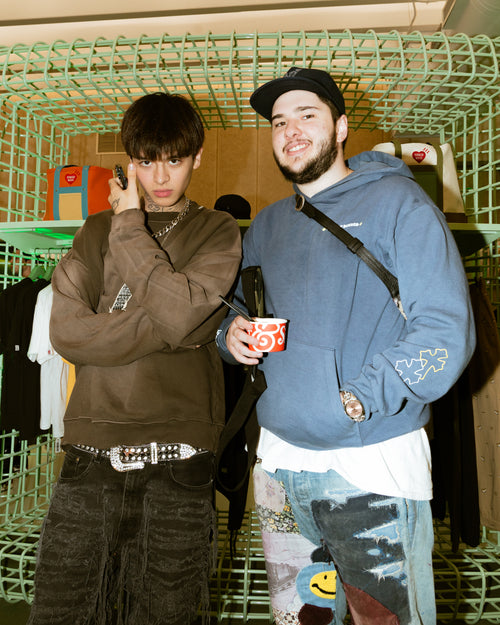 2022 Recap
BBC 20